On 5 August 2020, Zhongtai Financial International Limited (the "Company" or "Zhongtai International") successfully priced its US$300m 3-year senior unsecured bond offering (the "Transaction"). AMTD acted as a Joint Bookrunner and Joint Lead Manager on the Transaction.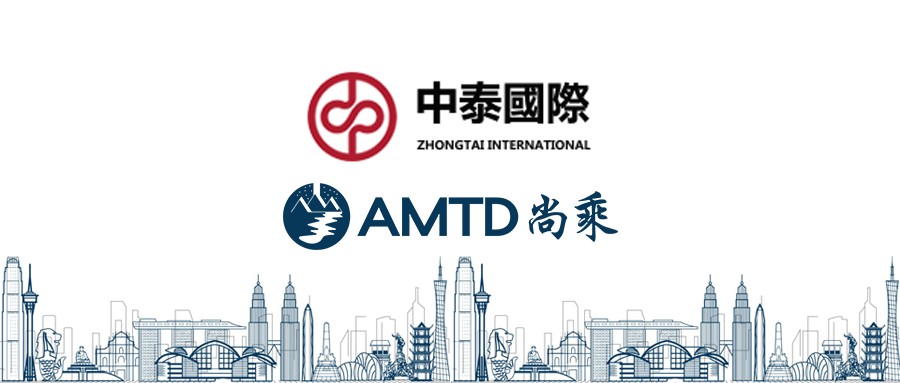 Zhongtai Securities Co., Ltd. ("Zhongtai Securities", Stock code: 600918), the parent company of Zhongtai International was listed on the Shanghai Stock Exchange in June 2020 and has also subsequently obtained first-time international investment grade credit ratings of Baa3 Stable from Moody's and BBB- Stable from S&P.
The Transaction is the first offshore USD bond offering by Zhongtai International since Zhongtai Securities' IPO and ratings announcement, as well as marking its first return to the USD bond market since March 2019.
The Transaction was announced on Monday 3 August and the company spent Monday and Tuesday communicating with investors and securing orders. The orderbook was formally opened on Wednesday 5 August with an initial price guidance of 4.25% area. The orderbook grew to over US$1bn by the afternoon, reflecting a 3.3x over-subscription, allowing the Company to price the deal at 3.850%, which is 40 bps below the initial price guidance. The is the lowest issue yield ever achieved by the Company for a USD bond issuance.
This Transaction represents the third capital markets transaction by AMTD for Zhongtai International and is the latest example of long term cooperation between AMTD and Zhongtai International in the international capital markets spanning multiple transactions across both firms.

About Zhongtai International
Zhongtai International Limited is a wholly-owned foreign subsidiary of Zhongtai Securities. Zhongtai International adopts financial holding company model and provides services in brokerage in securities, futures, bond financing which are regulated by The Securities and Futures Commission in Hong Kong and investment immigration through its subsidiaries.