New York, Aug 5 2019 – AMTD International (NYSE: HKIB), Asia largest independent investment bank, successfully listed on the New York Stock Exchange ("NYSE").  AMTD is the first Hong Kong home grown  financial institution and the first Asia independent investment bank to list in the States. AMTD International has a market capitalisation of over US$2B following a successful US$200M IPO, making it one of the top 5 independent investment banks listed on NYSE, as measured by market capitalisation.
Calvin Choi, the Founder, Chairman and CEO of AMTD International, was invited to deliver a keynote speech at the NYSE, highlighting the new era of AMTD 2.0: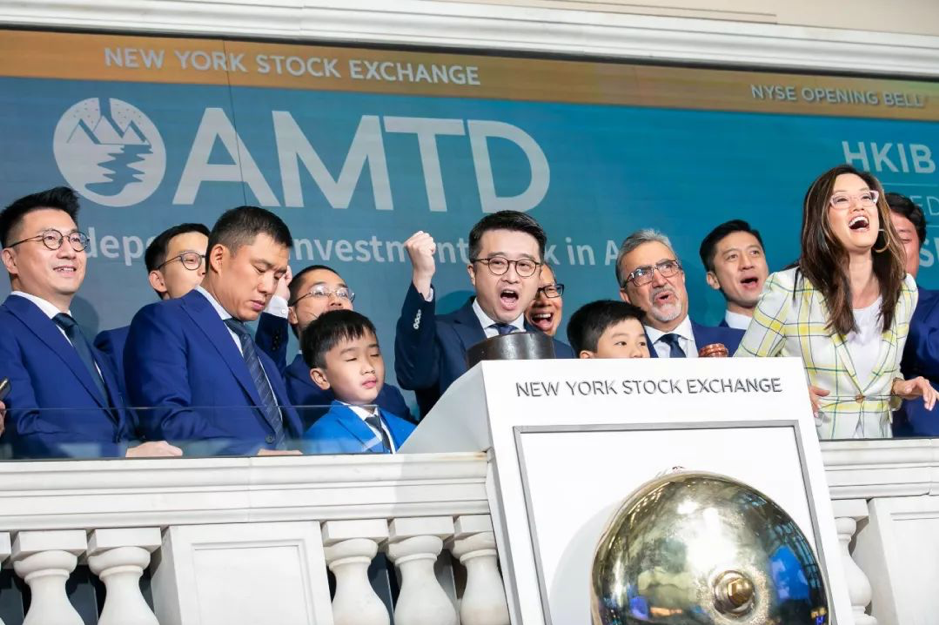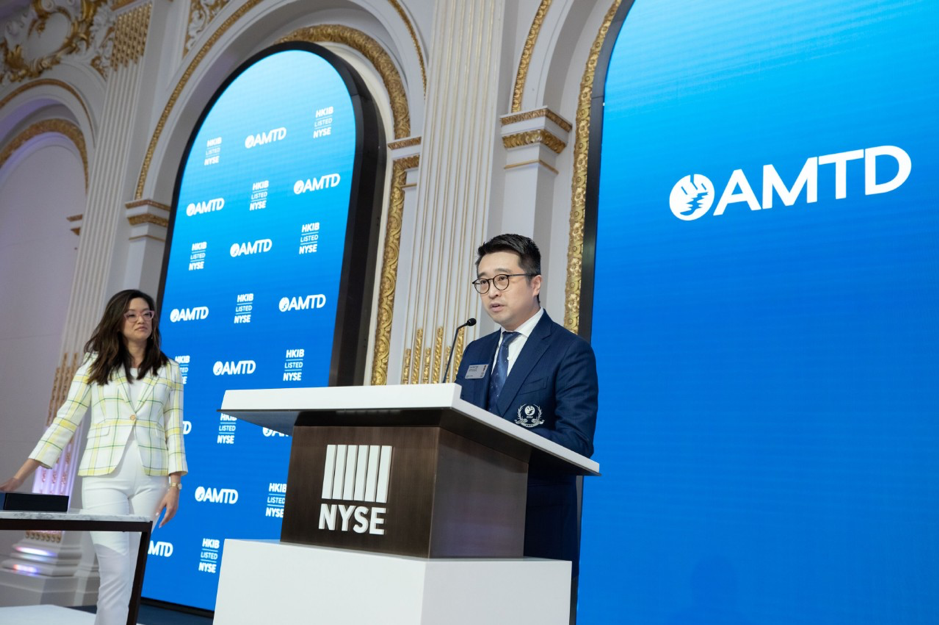 Thank you NYSE! Thank you everyone for joining us for our special day!
Now, I want to tell you all about a story of AMTD, a story which started some 16 years ago, the year when Mr. Li Ka-Shing, CK Hutchison created AMTD and gave us our name which stands for abbreviation of Add, Minus, Times, Divide, number correlation, big data and financial services. In 2015, I brought into AMTD a team of HK professionals, with Lion Rock's spirit from our heart, transforming AMTD into a full fledged financial institution, we see the core values of the NEW AMTD as Aspiration, Momentum, Teamwork and Determination. We uphold the spirit of entrepreneurship, innovation and financial inclusion along the way we build and develop AMTD into a leading financial institution in the new economy world, we embrace AI, Machine, Technology and Digitalisation along the way we map out our business directions, partners and core clients. I envision to build our own financial services world by creating our proprietary eco-system, one that would empower and enable the inter-connectivity of our clients, shareholders, stakeholders and portfolio companies, maximizing and creating values for everyone, THIS, is our AMTD SpiderNet. 
Now, I am so much honored and proud to be here today. Up on the stage of NYSE, thank you once again for all your support. I see AMTD 4 letters as something very different today:
A– I see that it's an ADVENTURE we all have been through together in the past years, on the back of many layers of friendship, partnership and trust; 
M – I see it as a MISSION for all AMTD staffs to take on, being the first hk financial institution and the first Asia independent investment bank to achieve NYSE listing, we will embrace the US market and march our road of internationalisation ; 
T – it's definitely our TEAMWORK to make us successful, to all AMTD staffs, each of you are contributing to the listing today – thank you sincerely to each of you; 
D – we always see NYSE as our first DESTINATION to list, to go global.
We will not stop here, but seeing today as an opening up of a new era, AMTD 2.0 will start today and we are CONFIDENT because of all of your support and partnership. Thank you all once again!