New York, Aug 5 2019 – AMTD International (NYSE: HKIB), Asia largest independent investment bank, successfully listed on the New York Stock Exchange ("NYSE").  AMTD is the first Hong Kong home grown  financial institution and the first Asia independent investment bank to list in the States. AMTD International has a market capitalisation of over US$2B following a successful US$200M IPO, making it one of the top 5 independent investment banks listed on NYSE, as measured by market capitalisation. Calvin Choi, the Founder, Chairman and CEO of AMTD International, rang the opening bell at the NYSE. Ms. Betty Liu, Executive Vice Chairwoman of the NYSE, attended and witnessed AMTD International's listing ceremony.
AMTD International is the No.1 independent investment bank in Asia, the No. 1 independent asset manager for Chinese regional banks and new economy companies in Asia, and a leading investor in fintech and financial services areas. AMTD Group, the controlling shareholder of AMTD International, was founded by CK Hutchison Holdings (previously Cheung Kong Holdings and Hutchison Whampoa) in 2003.  Since its founding, AMTD Group has gradually developed to become a top tier comprehensive financial institution in Hong Kong, targeting investment banking, asset management, strategic investment, virtual banking, corporate insurance brokerage, etc. The newly listed AMTD International is the investment banking platform of AMTD Group, with investment banking, asset management and strategic investment as its three core business lines. According to the CIC report, AMTD is the No. 1 independent investment banking firm in Asia as measured by both the number and the aggregate offering size of Hong Kong and U.S. IPOs completed. With approximately US$3 billion of assets under management, it is also one of the largest independent asset management firms in Asia, and Asia's largest asset management firm serving both China's regional financial institutions and new economy companies. Based on its diversified business network and large client base, AMTD has created a unique "AMTD SpiderNet" ecosystem, aligning itself with clients, shareholders, business partners, and investee companies to maximize its ecosystem, building communication, cooperation, synergies and a win-win approach for all clients.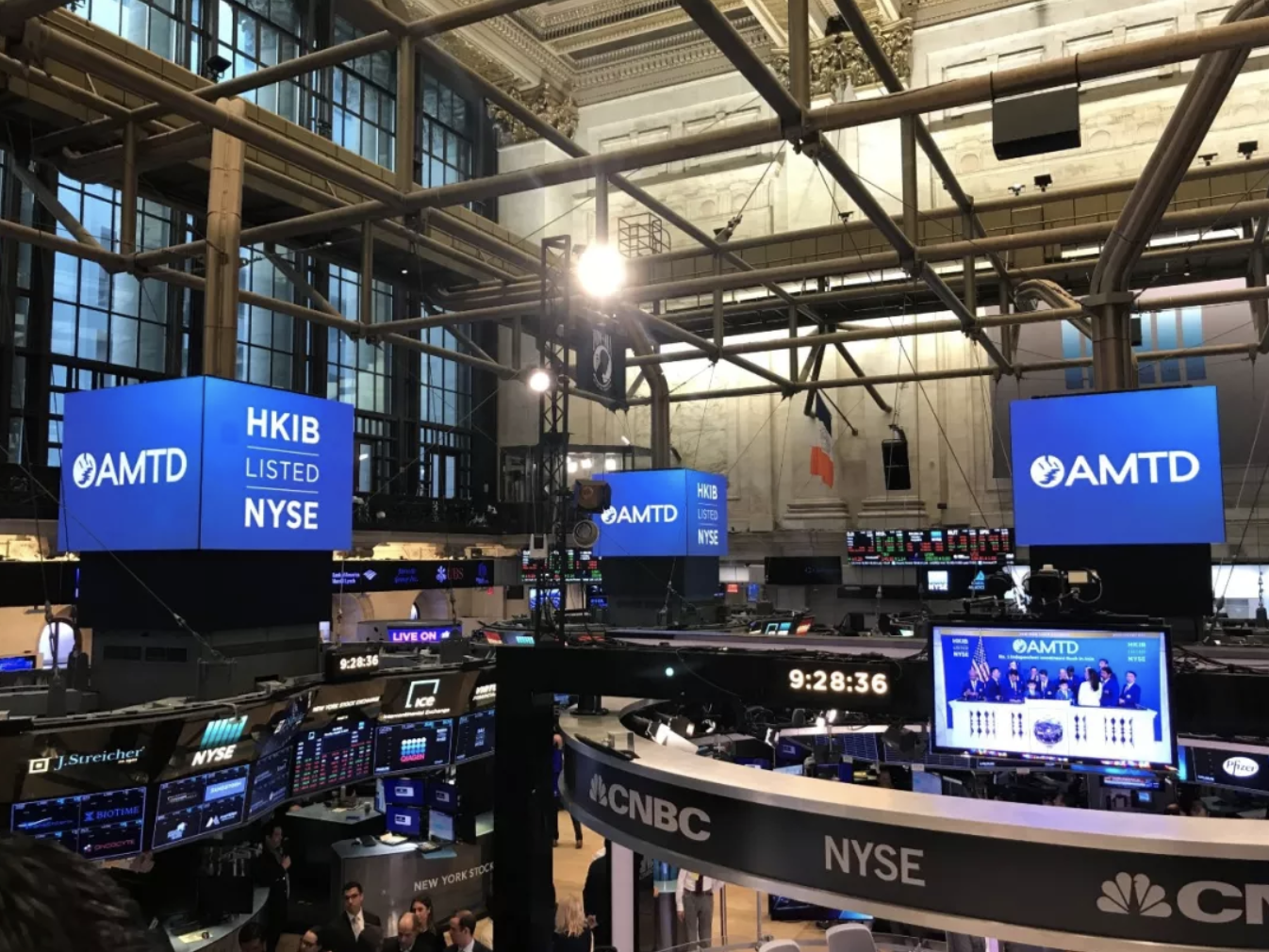 Mr. Calvin Choi, Founder, Chairman and CEO of AMTD International stated that this IPO was a significant milestone alongside the journey of AMTD's developments. As an independent investment bank rooted in Hong Kong and the Greater Bay Area and covering global markets with strong support from China, AMTD's development follows Hong Kong's transition from a traditionally Asia financial center to a hub of international financial innovation.  Upholding the Lion Rock Spirit of innovation and professional dedication, AMTD regards this IPO as a new starting point in its journey to build a one-stop comprehensive financial services global platform, establish the unique "AMTD SpiderNet" ecosystem to inter-connect between enterprises, investors and capital markets and help China's innovative enterprises expand into international markets.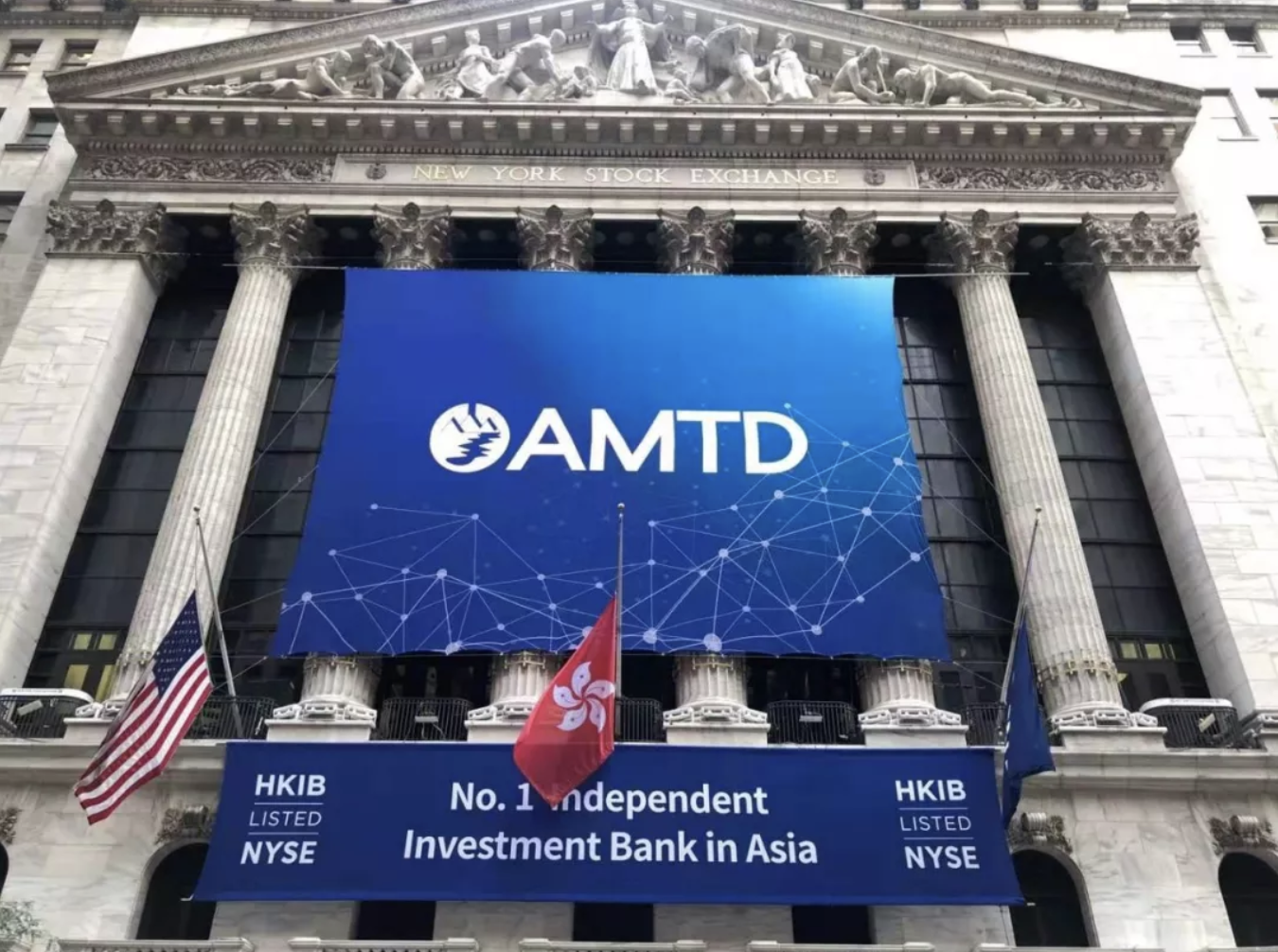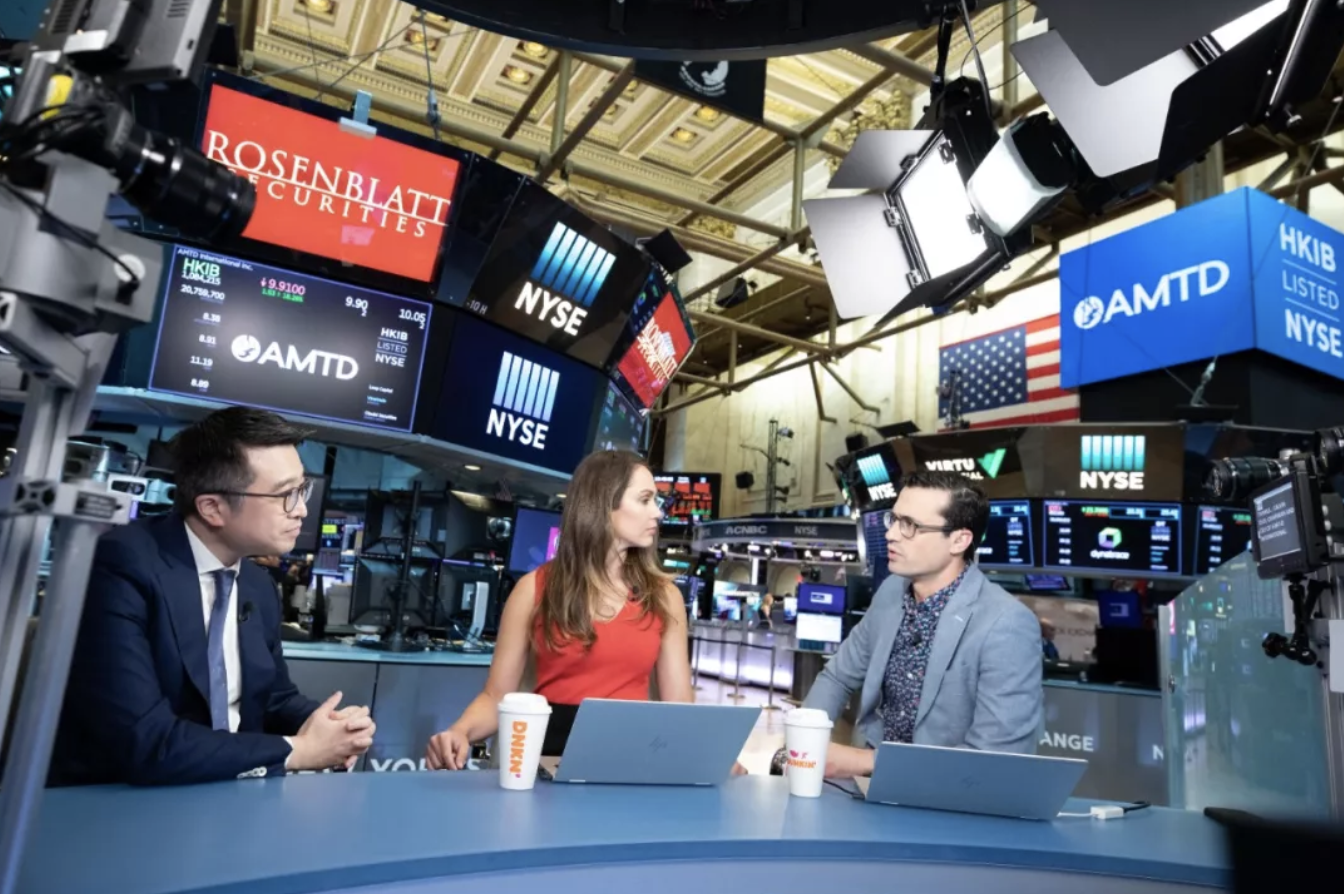 "We're very pleased to welcome AMTD to the NYSE's community of the world's leading companies," said Ms. Betty Liu, Executive Vice Chairwoman of the New York Stock Exchange. "We congratulate the AMTD team on its IPO, and are proud to celebrate this exciting next chapter for the Company and its shareholders."
Guests attending AMTD's listing ceremony included: representatives of the shareholders, board of directors and senior management of AMTD International; representatives of the global management of the New York Stock Exchange; representatives of the Hong Kong Special Administrative Region Government; representatives of major institutional investors, core clients, etc.