On Jan 28 2019, Fosun International Limited ("Fosun International" or the "Company", 0656.HK) successfully priced its US$500m 2-year senior fixed rate bond offering (the "Transaction"). This is the 3rd time AMTD has acted for the Fosun group on offshore capital markets transactions including two previous USD bond issues and the IPO of Fosun Tourism. The Company's ratings are Ba2 / Stable (Moody's) and BB / Stable (S&P). The Transaction is rated Ba2 (Moody's) and BB (S&P).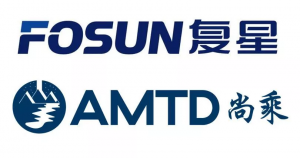 Fosun International took advantage of conducive issuance conditions to opportunistically tap the market for a one-day drive-by execution before the Lunar New Year Holiday period. The Transaction was announced in the morning with an initial price guidance of 7.250% area. By mid afternoon the orderbook reached in excess of USD2bn which allowed the Company to tighten final pricing guidance to 6.875% the number. The bookbuilding was very successful with an oversubscription of 3.4x.

The Transaction represents the 3rd offshore bond transaction AMTD completed for the Company, following the US$800m 5-year senior bond issuance in Mar 2017 and US$600m retap in Apr 2017, reflecting AMTD's ability in building long term relationships with clients and winning repeat business. The Transaction also represents the another successful deal in the beginning of this year, demonstrating AMTD's influence and strong execution capability in the international debt capital markets.