Recently, Calvin Choi, Chairman of AMTD Group and Founder of AMTD Digital, was again awarded as 2020 "Singapore FinTech Leader". He is the only awardee from a Hong Kong financial institution receiving this recognition, and is also one of the rare few receiving this FinTech award for 2 consecutive years, a clear demonstration of the Singapore FinTech Association's acknowledgement of our Chairman's efforts and accomplishment in promoting, investing, and developing FinTech industry globally, especially for Hong Kong and Southeast Asia.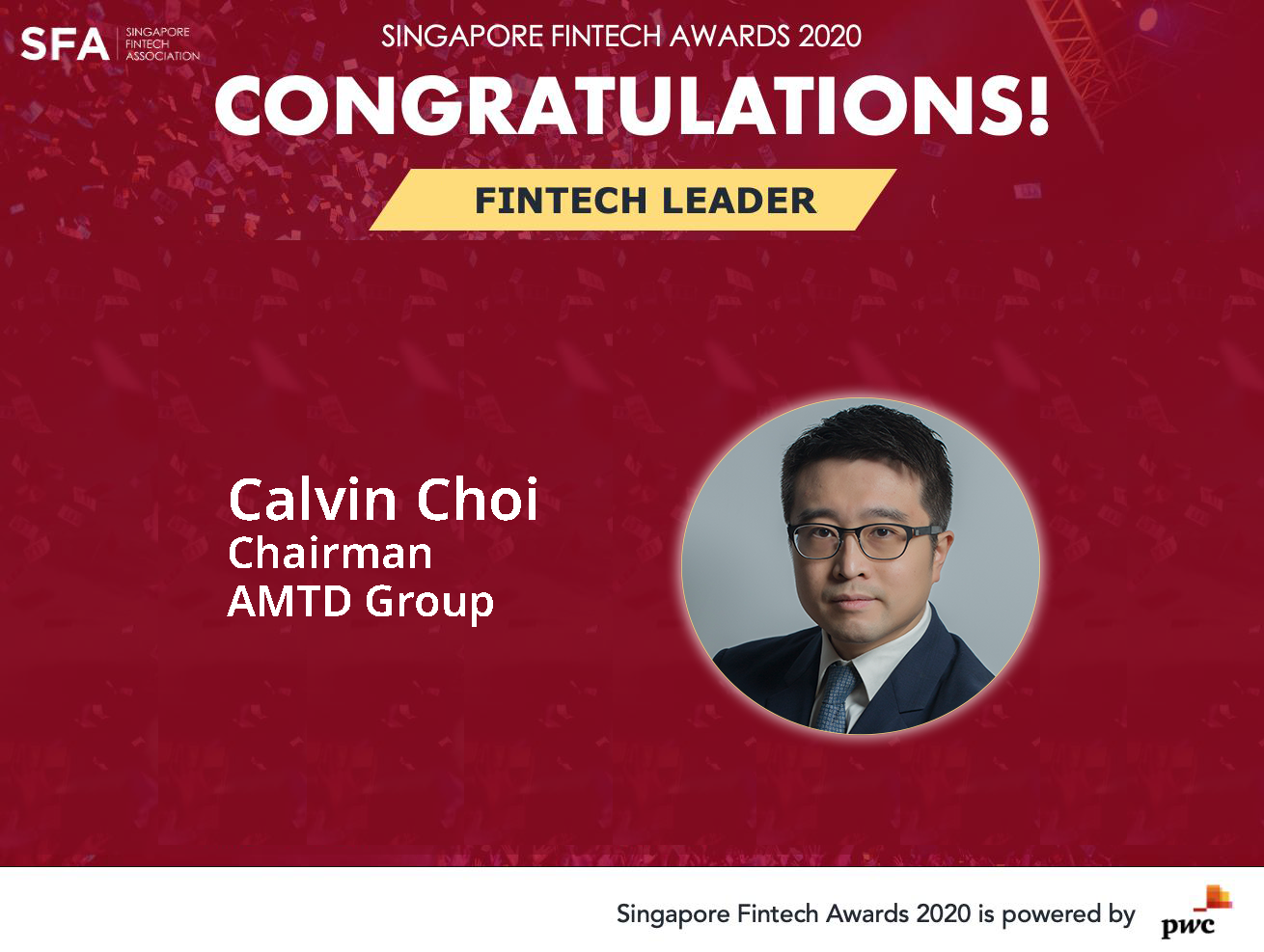 Ms Grace Fu, Minister for Sustainability and the Environment, attended the award ceremony as the Guest-of-Honour, where she also announced the launch of SFA's new Green and Sustainable FinTech sub-committee, which aims to bring the FinTech ecosystem together to focus on green initiatives.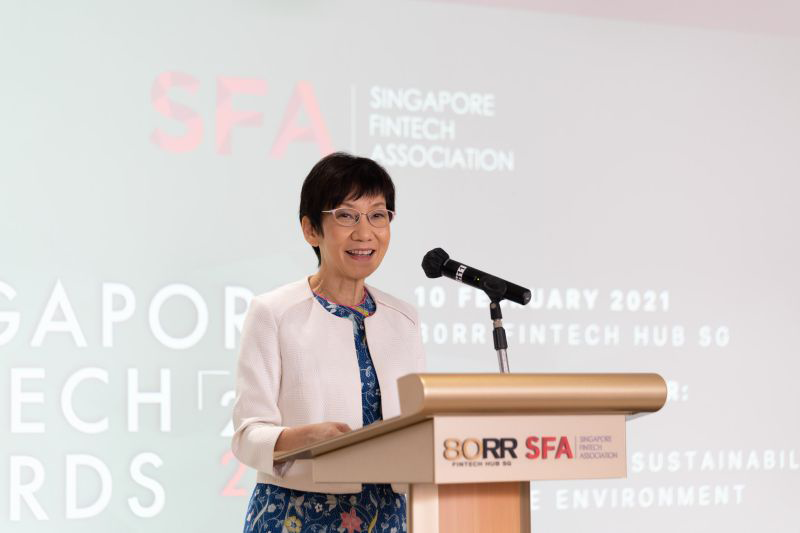 Ms Grace Fu, Minister for Sustainability and the Environment, giving a speech during the ceremony
Mr. Choi expressed his gratitude to the SFA for their support all along. AMTD is very optimistic about the development prospects and the long term values and sustainability of the ASEAN region, especially Singapore in how it promotes FinTech innovations and transformation. AMTD has long been committed to serve as a "super connector" between technology and capital market, to connect Asia with the ASEAN markets, and showcase the great opportunities for joint FinTech development between Greater China and the ASEAN region under the Belt & Road initiative.
AMTD Digital is committed to long term support and invest resources into FinTech and new economy sectors in Southeast Asia and globally as we march into this digital age.。