On January 13, 2021, AMTD completed HK$465 million placement of 53,300,000 placing shares for Edvantage Group Holdings Limited ("Edvantage" or "Company", HKEX: 382), the largest private higher education group in the Greater Bay Area. This transaction was priced at HK$8.73 per share, which represented a 0.6% premium to the average closing price of HK$8.68 per Share for the last 30 trading days up to and including the date immediately prior to the date of the Placing Agreement.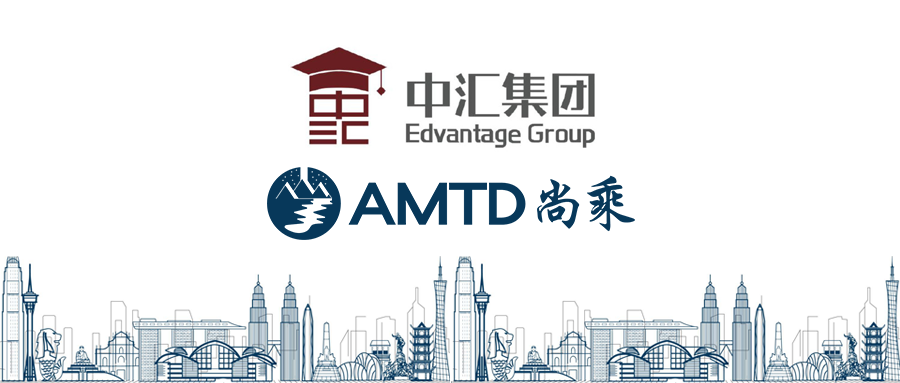 This transaction is the second equity capital markets transaction completed by AMTD for Edvantage following its IPO on HKEX Main Board in 2019, where AMTD served as a Joint Global Coordinator. This highlights AMTD's ability to build long-term relationships with core clients through providing them with in-depth service and helping them establish a solid leading position in the capital markets. This transaction also marks the second IPO in the education sector completed by AMTD in 2021 year-to-date, further demonstrating AMTD's proven track record in leading the execution, as well as our rich experience and strong capability in handling equity issuances from the education sector.
The Company is a leading provider of private higher education in the Greater Bay Area, providing private education services in China and overseas. The Company currently operates two private higher education institutions in the PRC and one private vocational education institution in Australia. The Company is the largest private higher education group in the Greater Bay Area in terms of total student enrolment of business majors for the 2017/2018 school year, according to Frost & Sullivan. As of August 31, 2020, Edvantage owns 5 domestic and foreign schools, and has 35,453 students enrolled in their schools.
AMTD has solid credentials in executing equity capital market transactions for issuers from the education sector. Apart from Edvantage Group (HKEX:382), we had helped Kuke Music (NYSE:KUKE), China's leading classical music licensing and subscription services provider, smart music education service provider, and live classical music events organizer; Lixiang Education (NASDAQ: LXEH), a leading private education service provider in Zhejiang Province, China; Koolearn (HKEX:1797), China's leading online education provider, the largest private higher education group in the Greater Bay Area; Chunlai Education (HKEX:1969), the largest private higher school education group in Central China; and Top Education Group (HKEX:1752), the only Australian tertiary education company listed on the Hong Kong Stock Exchange, as well as few other leading education companies' debut transactions on the international capital markets.
AMTD Group itself is also dedicated to promoting and cultivating talent in the Greater Bay Area, Southeast Asia and beyond, and views Education as a key pillar in our "IDEAS" (AMTD International, AMTD Digital, AMTD Education, AMTD Assets, and AMTD Services) strategic development plan. AMTD jointly established Hong Kong's first-ever FinTech school and first doctoral degree in FinTech with the Hong Kong Polytechnic University; forged a strategic collaboration with the Hong Kong University of Science and Technology to cultivate next generation digital and innovation leaders; jointly launched the AMTD Waterloo Global Talent Postdoctoral Fellowship with the University of Waterloo; participated in the investment into the international development (outside the UK) of Charterhouse School, one of the nine public schools in the UK; established AXSI Digital Finance Leadership Programme together with Xiaomi, Singapore Management University and Institute of Systems Science at National University of Singapore; launched AMTD SFA Global FinTech Fellowship Programme with Singapore FinTech Association; initiated the @-WISE Cybersecurity Centre of Excellence Singapore with University of Waterloo, iQ4 and Singapore FinTech Association, with the purpose of folstering FinTech talents; became the first industry partner of CFtP qualification to promote the FinTech talent training.