Recently, AMTD Capital, a subsidiary of AMTD International (NYSE:HKIB / SGX:HKB) and the investment banking arm of AMTD Group dual-listed on New York Stock Exchange and Singapore Exchange, received the approval from the Zhuhai Municipal Finance Bureau to establish a foreign-invested equity investment enterprise, and completed the private fund manager registration (No. P107404) with the Asset Management Association of China, and officially opened for business. A Hong Kong-headquartered financial institution being approved to set up foreign-invested equity investment enterprises in China is a very rare opportunity. This further demonstrates AMTD's commitment and determination to further develop its business operations in the Greater Bay Area and embrace the country's continuing reform and opening up of the financial sector, as well as a milestone of the progressive practice and achievements.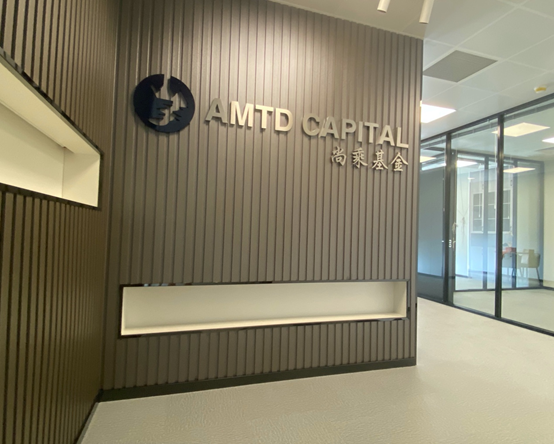 | In Response to the Call for Greater Bay Area Policy
In May 2019, Zhuhai officially issued the "Interim Pilot Measures for the Administration of Foreign-invested Equity Investment Enterprises in Zhuhai" to drive the development of the Guangdong-Hong Kong-Macao Greater Bay Area. To implement the requirements from the "Outline for the Development of Guangdong-Hong Kong-Macao Greater Bay Area", to further promote financial openness and innovation, to deepen financial cooperation between Mainland and Hong Kong and Macao, to increase financial support to the Greater Bay Area, to elevate the Greater Bay Area's role in leading the national economic development and connectivity to the outside world. The People's Bank of China, Bank of China, the Insurance Supervision and Administration Commission, the China Securities Regulatory Commission, and the State Administration of Foreign Exchange jointly issued the "Opinions on Financial Support for the Development of the Guangdong-Hong Kong-Macao Greater Bay Area". The article highlighted the importance of launching the pilot implementation of cross-border private equity investment funds, allowing institutional investors from Hong Kong and Macao to invest in mainland's private equity funds and venture capital enterprises (funds) in the Greater Bay Area through the Qualified Foreign Limited Program ("QFLP") scheme.
| Strategic Philosophy: From "SpiderNet" to "Enterprise +"
AMTD Capital leverages on the advantages of AMTD Group's core team resources and background to expand its market reach, using AMTD SpiderNet Ecosystem as the core driver and extend to "Enterprise+" as its strategic investment philosophy. AMTD Capital is committed to investing in enterprises related to FinTech, industrial supply chain ecosystem, and smart manufacturing. AMTD Capital aims to provide stable and low cost capital to companies to support their long-term development, and simultaneously provide multi-dimensional and multi-layer value-added services for pre-IPO or listed companies such as strategic planning, model optimization, value chain integration, financing support, and business development.
| Focus on the Greater Bay Area, Improve the FinTech Infrastructure
AMTD Digital, a subsidiary of AMTD Group, through a series of equity investments and acquisitions, has already established its presence in emerging FinTech sectors such as virtual bank, insurtech, digital asset exchange, and digital payments, etc. AMTD Capital, being an important pillar in AMTD's development in the Greater Bay Area, will leverage on the Group's resources and capability, connect with emerging FinTech companies in the Greater Bay Area, and direct its investment focus in areas such as cyber risk control, data and modelling, cross-border digital payment, core financial blockchain technology, and supply chain digital finance.
| Using AMTD SpiderNet as base, connect through 5G+AIoT
AMTD Capital will leverage on AMTD SpiderNet ecosystem's multi-faceted relationship network, and connect with different customers, shareholders, partners, and portfolio companies. Riding on the internet smart manufacturing wave, AMTD Capital will focus on artificial intelligence and Internet-of-Things, and investing in technologies such as smart wear, smart home, smart city, and autonomous driving. In the future, AMTD Capital will further introduce strategic shareholders, continuously enrich and expand the AMTD SpiderNet ecosystem, introduce Chinese enterprises with exceptional qualities to Hong Kong and to expand overseas, and help them with their global development.
| Full Cycle Multi-Directional Financial Services
AMTD International (NYSE: HKIB; SGX: HKB) as Asia's leading investment bank and asset management company, an active investor in financial and new economy sector, will empower AMTD Capital with the ability to offer its investee companies in the new economy and smart manufacturing sectors investment banking services such as listing on the Hong Kong and overseas exchanges, issuing bonds, and providing financial advisory services. This allows AMTD Capital to provide support throughout the investee companies' development cycle from initial fundraising to public listing and beyond, helping them create value while maximizing investment return to their shareholders.