October 19, 2020, the 2nd China Fixed Income Summit kicked off its 5-day series of events. This virtual forum will bring together 30 distinguished speakers and fixed income investors to explore how China's onshore & offshore bond markets are evolving, and to answer the big question, Is it time to shine? This is also the second year for AMTD and FinanceAsia to co-host the China Fixed Income Summit.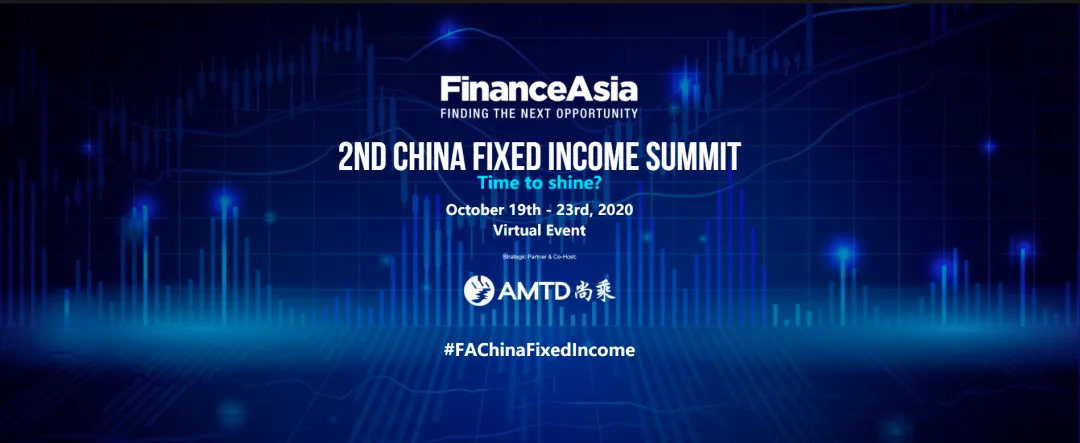 Mr. Raymond Yung, Vice Chairman of the Global Advisory Committee of AMTD Group, delivered the opening remarks with a warm welcome.
Raymond pointed out that as the China fixed income market continues to expand and grow, it is important to have such industry events or forums to enhance communications and discussions about the latest trends and developments. Over the next few days, there will be Subject Matter Experts addressing key topics including investing in a new normal, enhancing market access and efficiency, finding new opportunities, preparing for the future, and market outlook.
Raymond also mentioned that the challenging times of COVID-19 have changed the way we do business and the way we live our day-to-day lives. Going forward, the changes will become a new norm. It also forces us to be more innovative and adaptive, and to realize the importance and the necessity of digitalization in fixed income sector and wider capital markets.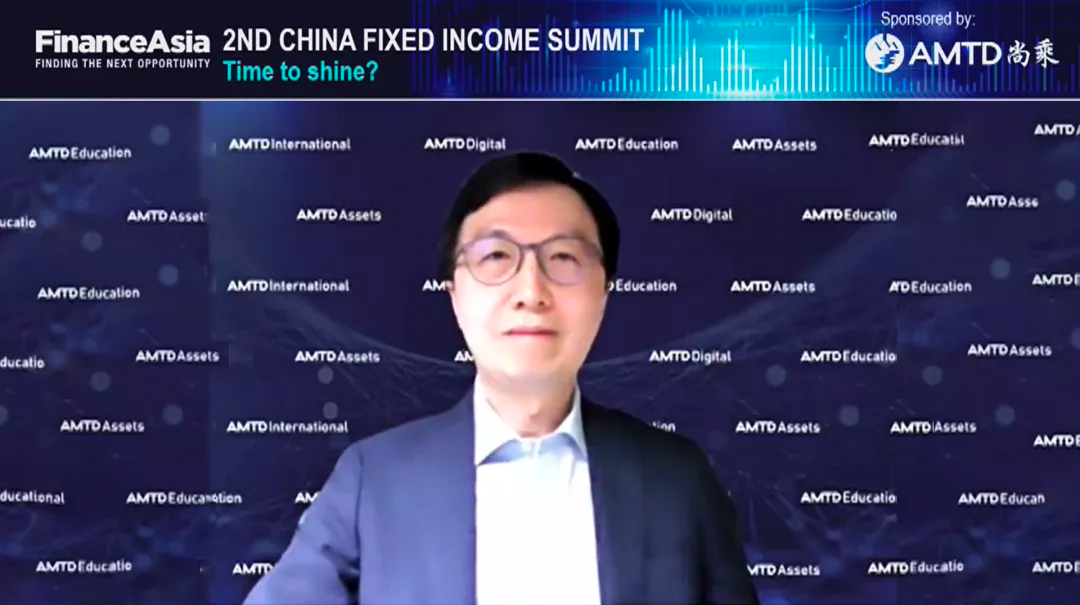 In addition, William Fung, Group Vice President of AMTD Group, and Jacky Chan, Head of Property Research of AMTD International, will attend the panel discussion "Greater China property: market access and outlook" on October 20, and discuss on hot topics including the outlook for the sector, the driving factors in the near term, and the latest regulatory and policy landscape, brining insightful thoughts to the audience.
Lasting from October 19 to 23, the week-long discussions will involve various topics including bond book-building process, market liquidity and transparency, technology and efficiency, rating Chinese issuers, sectors attracting investor interest, prospective defaults, and what's next for Chinese fixed income. The speakers are from regulatory authorities and rating agencies including HKMA, Moody's Investors Service, Fitch Ratings, and other leading corporations or institutions, attracting a wide range of key market players from across APAC to speak and participate.
AMTD's investment banking arm is an active participant in the global debt capital markets, and has helped a number of Chinese corporations and financial institutions to issue offshore fixed income securities such as US bond and preferred stock since 2016, showcasing AMTD's influence and effective execution in the global debt capital markets. Recently, AMTD entered into a strategic cooperation agreement with SGX, to jointly explore the wide application and innovation of blockchain technologies in Singapore fixed income securities issuance, as well as in capital markets, international payment & clearance and trade finance.
About FinanceAsia
FinanceAsia is the most representative and influential capital market professional journal in the Asia-Pacific region. It is also an international authoritative financial magazine for institutional investors, analysts and fund managers. FinanceAsia was founded in 1996, which now belongs to the Haymarket Group, the largest publishing company in the UK. The "FinanceAsia Achievement Awards", annually hosted by it, is one of the most influential and credible industry awards in the Asia-Pacific region.
China Fixed Income Investment Summit
China Fixed Income Investment Summit is an annual event co-hosted by AMTD Group and FinanceAsia, focusing on the fixed income market in the Asia-Pacific region. It aims to organize a series of professional seminars on issuance, investment and transactions of the fixed income products issued by companies from Greater China. The submit is mainly for professional institutional investors, investment banks, rating agencies, research analysts and fund managers in the Asia-Pacific region. In 2019, the summit invited 32 leading experts and attracted 268 delegates from 168 companies all over the Asian-Pacific.