On Feb 5 2020, Central China Real Estate Limited ("CCRE" or the "Company", 832.HK) successfully priced its US$300m 364-day senior fixed rate bond offering (the "Transaction"). AMTD acted as the Joint Bookrunner and Joint Lead Manager on the Transaction.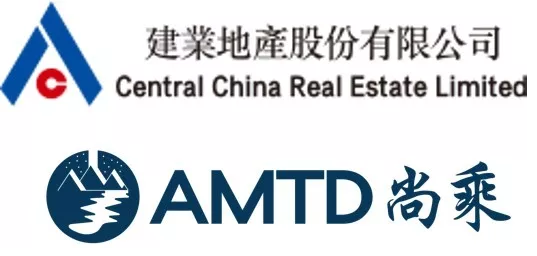 This is the first public US$ bond offering after the Lunar New Year. It has reopened the US$ bond market of high-yield Chinese property developers after the outbreak of the novel coronavirus (2019-nCoV). CCRE announced the IPG at 7.500% area which is around 50 bps higher than its secondary market trading yield curve. Orderbook grew steadily in the morning reaching USD1.5bn at 1 pm on the pricing day, mainly from high quality global and Asian real money institutional accounts.
Final orderbook was over US$2bn at the time of pricing, amounting to an oversubscription of over 6.7 times, with very little drop off after FPG announcement. The book was of high quality given by real money institutional accounts, which allowed the Transaction to finally price at 7.000%, which is 50 bps inside IPG, and the Company was able to achieve essentially zero new issue premium to the secondary market.
AMTD placed the largest anchor order into the Transaction and received the largest single allocation in the book at the end. This is the second transaction completed by AMTD for CCRE, demonstrating its ability in assisting high quality Chinese property companies completing debt capital markets transactions under all market conditions.
Central China Real has been rooted in Henan Province for 27 years and developed a range of products including "Forest Peninsula", "Lianmeng New Town", "No. 1 Town", "Gui Garden" and "CCRE 18 Towns". In the meantime, the Company integrated resources in properties, education, hotel, football, retail and vegetation and launched customization services, officially initiating its transformation from a real estate developer to an urban residents lifestyle provider.