On December 30, 2019, Molecular Data Inc. ("MOLBASE" or "the Company", Nasdaq: MKD), a leading technology-driven platform in China's chemical industry and China's first Industrial Internet company, successfully listed on Nasdaq Stock Market. AMTD acted as the lead underwriter and lead bookrunner of MOLBASE's US IPO, assisting the Company to successfully land in the international capital market. This is the 22nd IPO overall, as well as the 10th IPO of new economy and new technology company, completed by AMTD in 2019, demonstrating AMTD's strength to offer professional services to China's TMT sector in the international financial market.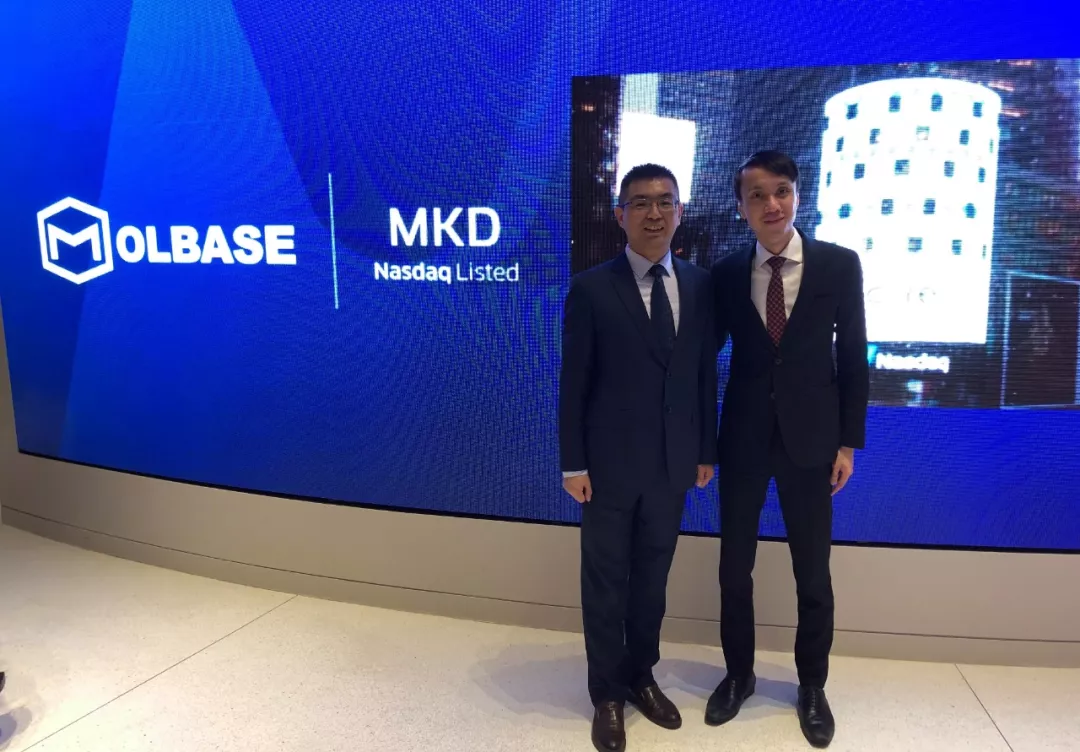 Cheung Ming Lin, Head of Advisory and ECM at AMTD, together with Chang Dongliang, Chairman of MOLBASE, attended Nasdaq listing ceremony of MOLBASE
MOLBASE offered a total of 11,500,000 ADSs with the issue price of US$5.38 per ADS. Pre-shoe offering size is US$61.87 million and post-shoe offering size is US$71.15 million. Built upon its core knowledge engine and supported by artificial intelligence (AI) engine and software-as-a-service (SaaS) suite, MOLBASE offers e-commerce solutions, financial solutions, and warehousing and logistics solutions to all participants across the chemical products value chain. MOLBASE is the largest chemical products e-commerce platform in China in terms of GMV in 2017 and 2018, and the CAGR of its GMV was 107% from 2016 to 2018. Moreover, the Company's total net revenue was RMB9.1 billion for the nine months ended September 30, 2019, which was 50% higher than that of the same period last year. MOLBASE's key institutional investors include Sequoia China, Fosun RZ Capital, TFTR Investment, Vangoo Capital, Sinovation Ventures and TrustBridge Partners. As the lead bank of this transaction, AMTD brought in a number of high-quality orders and contributed significantly to the successful listing of MOLBASE.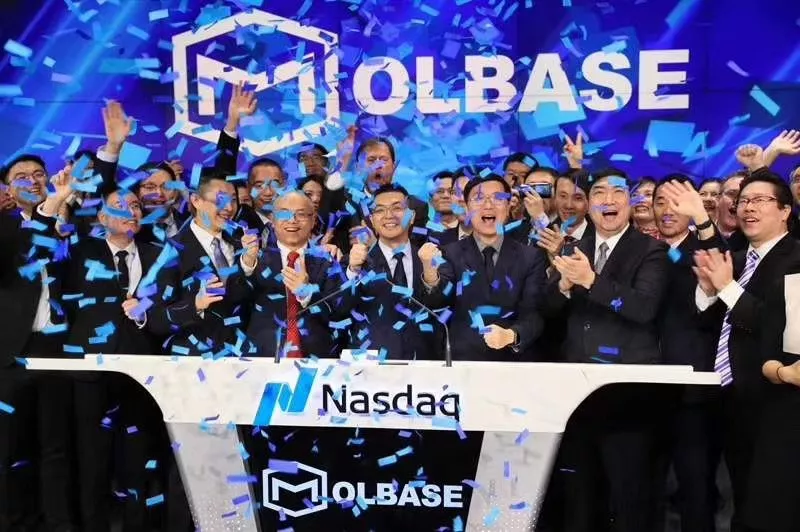 AMTD International has achieved impressive results in 2019, with the number and volume of capital market transactions completed throughout the year exceeding the previous year and operating performance reaching a record high. In 2019, AMTD International completed 24 IPOs and equity capital market transactions as global coordinator and/or bookrunner (senior roles among underwriters) with aggregate offering size exceeding US$4.6 billion, among which there were 16 Hong Kong IPOs, 6 US IPOs and 2 block trades, including both Chinese regional banks' H-Share IPOs, Jinshang Bank (2558.HK) and Guizhou Bank (6199.HK), as the only non-sponsor global coordinator, China Feihe (6186.HK), which has the largest market cap among new listings of all dairy companies in the history of the HKEX, CMGE (302.HK) with the largest retail subscription amount in Hong Kong capital market in 2019, and Shanghai Henlius Biotech (2696.HK), the largest biotech IPO in terms of offering size. At the same time, AMTD International completed 24 international debt capital market transactions as global coordinator and/or bookrunner with aggregate offering size exceeding US$6.0 billion, including the offshore preferred stock offering of Guangzhou Rural Commercial Bank (1551.HK), the first offshore preferred stock offering by a Chinese rural commercial bank ever, and Tier 2 bond issuance for Nanyang Commercial Bank, the largest Tier 2 bond issued by Hong Kong banks in the past decade.