On September 10, Dr. Annie Wu Suk-Ching, Standing Committee Member of 10th, 11th, 12th CPPCC National Committee, Lifetime Honorary Board Member of World Trade Centres Association, Honorary Consul of the United Republic of Tanzania in Hong Kong and Macau, Founder of Beijing Air Catering Co.,Ltd., the first joint venture in China since Reform and Opening-up, Supervising Advisor of the Hong Kong Federation of Women, Chancellor of Chinese Foundation Secondary School and Co-Chairperson of AMTD Global Advisory Committee and Pansy Ho Chiu-King, Chairwoman of the Hong Kong Federation of Women, Executive Committee of All-China Women's Federation and Executive Chairman of Shun Tak Holdings Limited delivered a speech themed "The Truth in Hong Kong" at the 42nd session of the UN Human Rights Council in Geneva of Switzerland to express Hong Kong people's thoughts on the actual situation in Hong Kong and to "speak up about the truth in Hong Kong": the partial opinions of extremist protestors in Hong Kong cannot represent 7.5 million Hong Kong people; The organized and contemplated crimes were never allowed by Hong Kong citizens.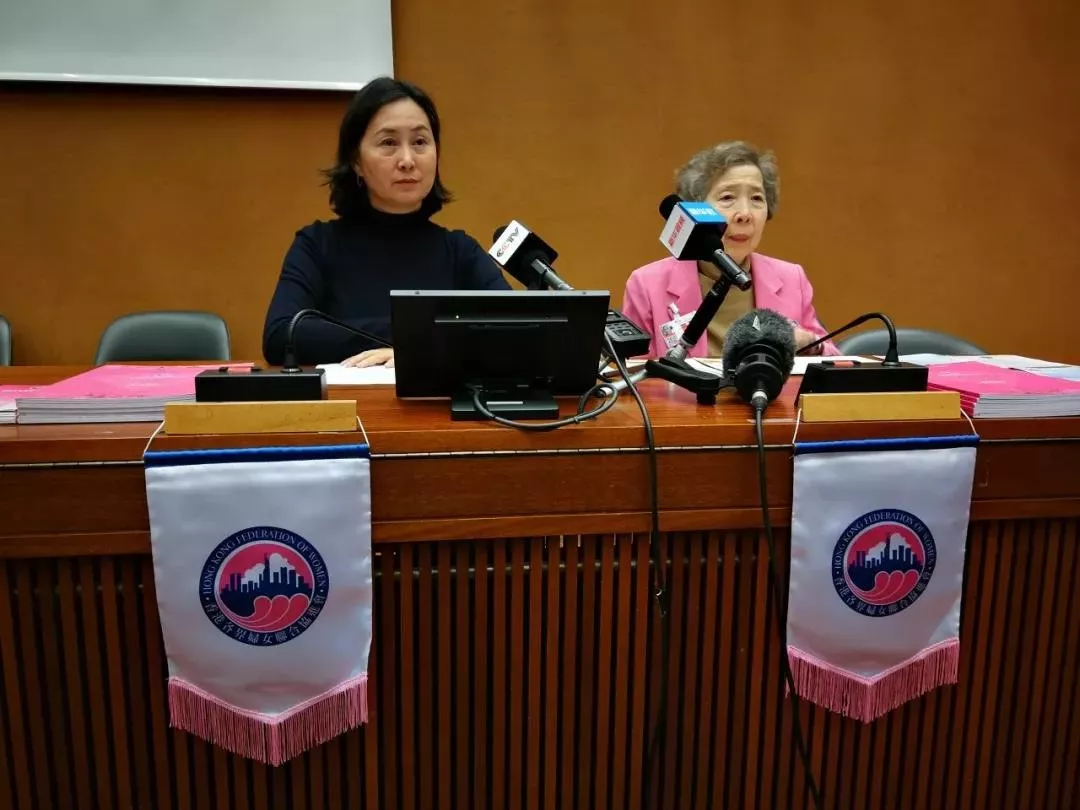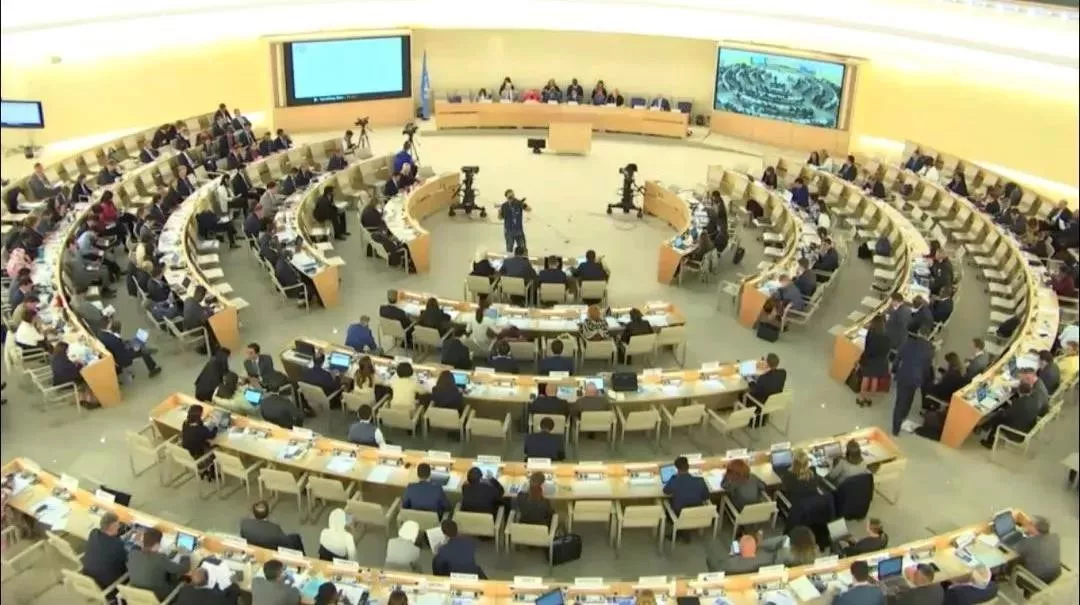 Dr. Annie Wu Suk-Ching and Pansy Ho Chiu-King attended the UN Human Rights Council
Dr. Annie Wu Suk-Ching was born in Hong Kong and is daughter of James Tak Wu, founder of Maxim's Caterers Limited. She is also the first Hong Kong entrepreneur to enter Mainland. In 1980, with the support from Mr. Deng Xiao Ping, she founded Beijing Air Catering Co., Ltd., which became the first joint venture since Reform and Opening-up. Over the decades, as Lifetime Honorary Board Member of World Trade Centres Association and former Chairwoman of Executive Committee of World Trade Centres Association (Hong Kong), Dr. Wu has been committed to introducing foreign investment to Mainland China and assisting Mainland companies to go global, actively serving China's Belt and Road Initiative. In addition, Dr. Wu has always been dedicated to teenager education in Hong Kong. She has a dream that the young in Hong Kong could have a comprehensive understanding of the nation's history and culture and develop a sense of recognition and belonging to the nation. In the early 1998, with the support of Tung Chee-Hwa, Chief Executive of Hong Kong SAR back then, Dr. Wu founded Hong Kong Chinese Youth History and Culture Education Foundation and has put tons of efforts into the work, which includes organizing annual visits of teenagers to Mainland China. In 2000, she founded Chinese Foundation Secondary School, hoping to set a positive example for the education field by doing so. Dr. Wu is also supportive to the global development of Hong Kong entrepreneurs and continues to help Hong Kong companies to connect Mainland with international markets. In 2016, after the restructuring of AMTD by Mr. Calvin Choi was completed, Dr. Wu was invited to serve as Co-Chairperson of AMTD Global Advisory Committee and has been offering strategic advise regarding AMTD's global development layout, social responsibility and mission all these years to support the growth of AMTD.
Committed to the Education and Health Development of Teenagers
Over the years, Dr. Wu has been dedicated to the education and health development of teenagers and has made huge contributions to the communication and development of teenagers in Hong Kong and Mainland. She is deeply concerned about Hong Kong teenagers being misled and manipulated due to a lack of concept of nation. She hopes to comprehensively expose Hong Kong teenagers to the nation's culture and history through different ways, foster a sense of recognition and belonging in them, and help them to develop a proper and all-around world value by utilizing Hong Kong's position as an international hub.
Located in Siu Sai Wan, Chinese Foundation Secondary School is a base for Dr. Wu's teaching methodology. Since its inception in 2000, the school has been promoting the concept of "rooted in Chinese culture, developing a global perspective, delivering all-around education and fostering individual talents". The China Information Centre in Hall No.6 is the best place for its students to learn Chinese history, where there are cutting-edge audio-visual players and abundant books, most of which were brought from Beijing by Dr. Wu herself. The books can be divided into "Introduction of Hong Kong", "Belt and Road", "Reform and Opening-up" and "Introduction of China" so that students can better learn about Chinese history.
In the January of 2019, AMTD Group, AMTD Foundation and Chinese Foundation Secondary School jointly founded the innovation lab to support the innovative practice of Hong Kong teenagers, hoping to foster patriotism, cooperation, responsibility and creativity in teenagers and encourage them to combine the growth of individual with the development of country and contribute to the development of Hong Kong towards an international innovative and technology centre.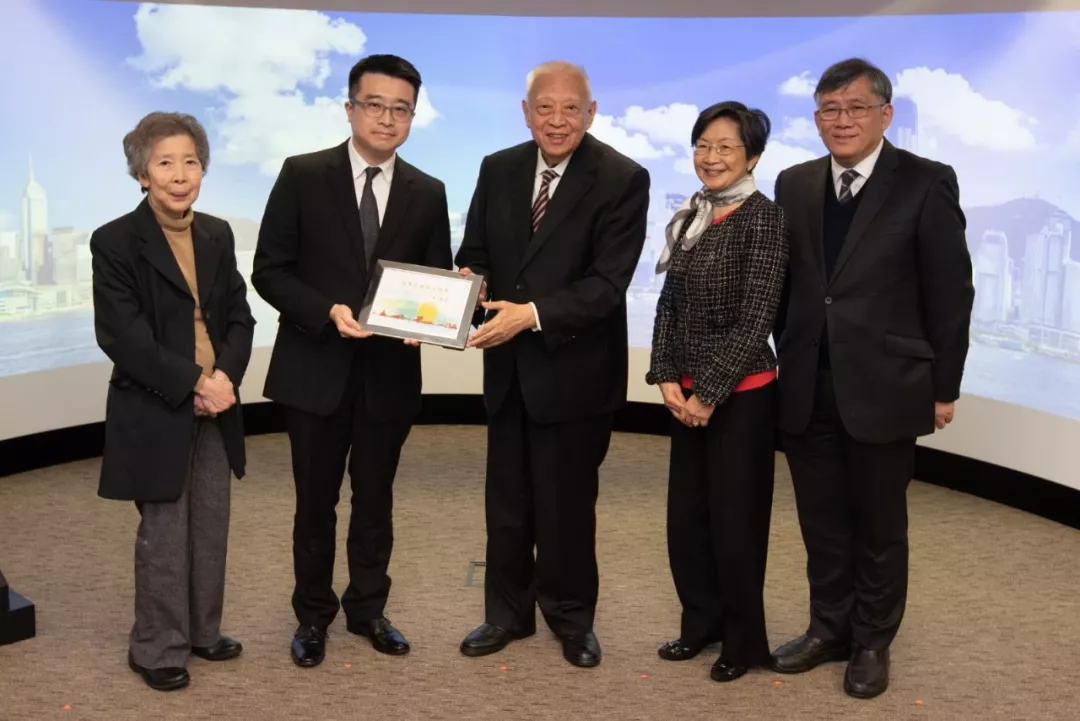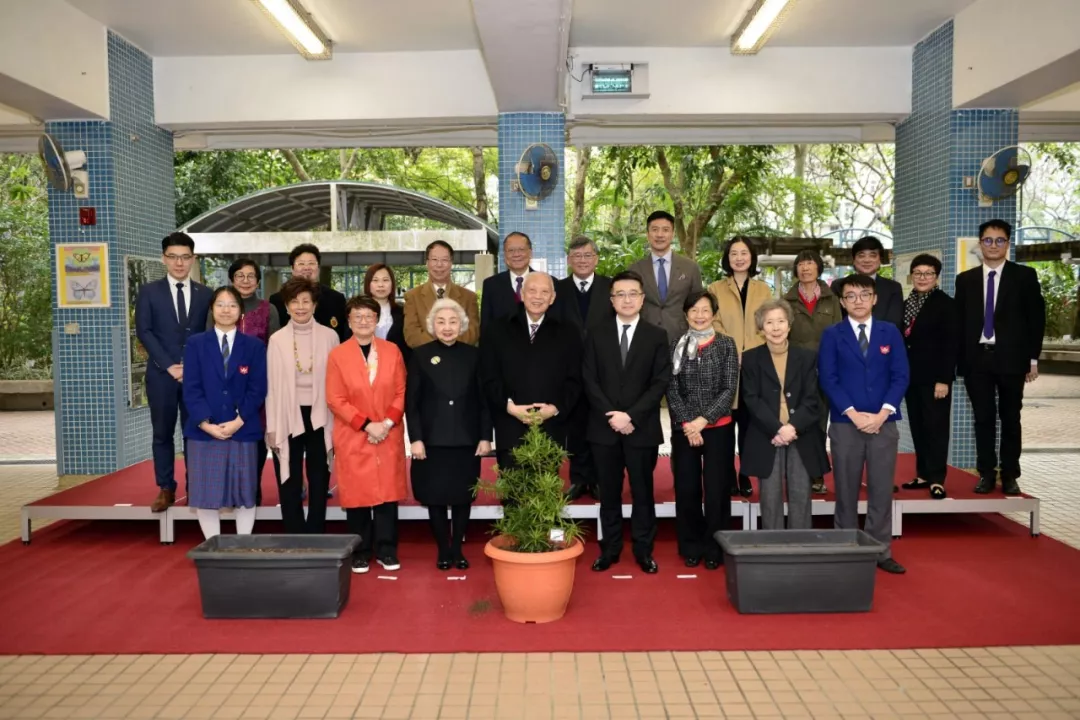 Foster Patriotism in Teenagers
What is "Hong Kong Characteristic"? Although Dr. Wu was born in Hong Kong when it was still colonized by Britain, the love for motherland was embedded in the bottom of her heart. During her childhood, she attended an Italian Catholic school. Although the classroom walls were decorated with the portraits of British Queen, students were taught Chinese history and literature. "My Chinese teachers were mostly from Beijing and Shanghai, who brought with them Chinese history and culture. Books about Sun Yat-Sen and Yue Fei had a profound influence on me. Therefore, patriotism education should be like water, soaking and nourishing. Extremism and irrationality are not real patriotism", said Dr. Wu. She contends that patriotism education should be conducted accordingly based on the different political environments in Hong Kong and Mainland. We shouldn't be scared or lazy. Although Dr. Wu was all on her own, she never gave up patriotism education with "Hong Kong Characteristics". In 1998, she founded Hong Kong Chinese Youth History and Culture Education Foundation and has been organizing annual visits of Hong Kong teenagers to Mainland. Apart from sight-seeing in Tiananmen Sqaure and the Great Wall, teenagers were able to be immersed in local culture and experience a distinguished beauty in culture. Over a decade, more than 100 group visits were organized and a number of Hong Kong teenagers managed to develop a sense of belonging to the nation by learning more about its history. In 2009, Dr. Wu led scholars from Hong Kong and edited simplified history books such as Guoshi Baiwen and Hong Kong Baiwen, which have become important reading materials for teenagers.
Earlier, under the guidance and support of Dr. Wu, AMTD Group, AMTD Foundation and Chinese Foundation Secondary School jointly hosted Youth Forum of Forty Years of Reform and Opening-up, themed "the meaning to the world and the role of Hong Kong", enabling teenager students to understand the significance of China's Reform and Opening-up to the world and the role Hong Kong is playing and see further into the development, opportunities and challengers in the future of the international trade.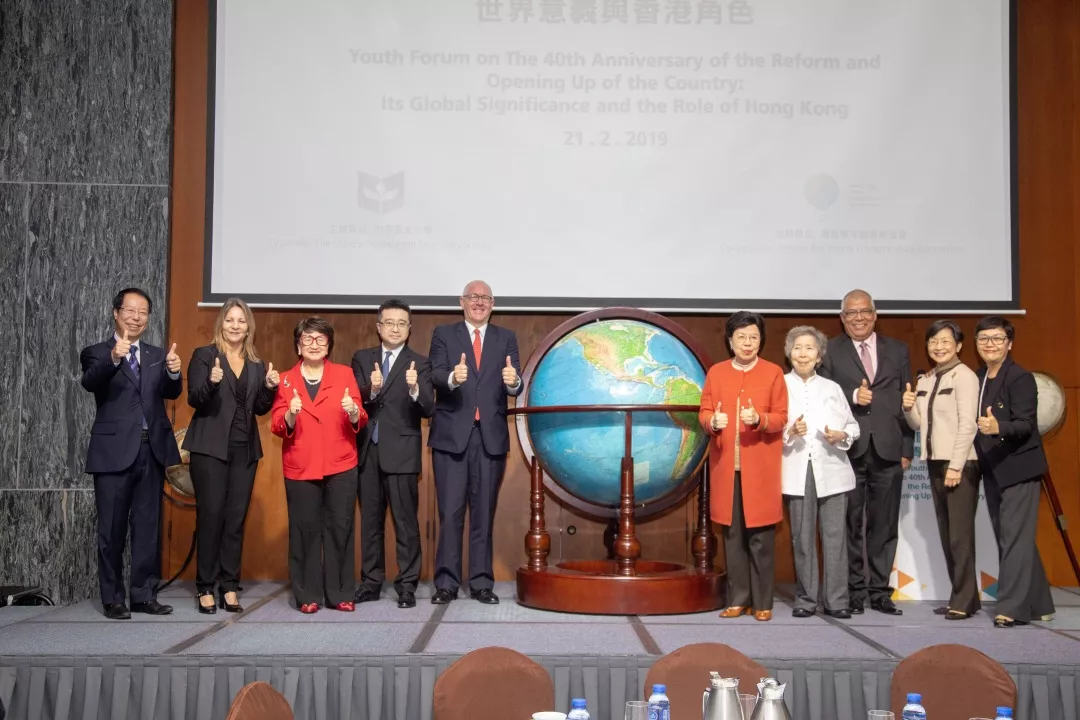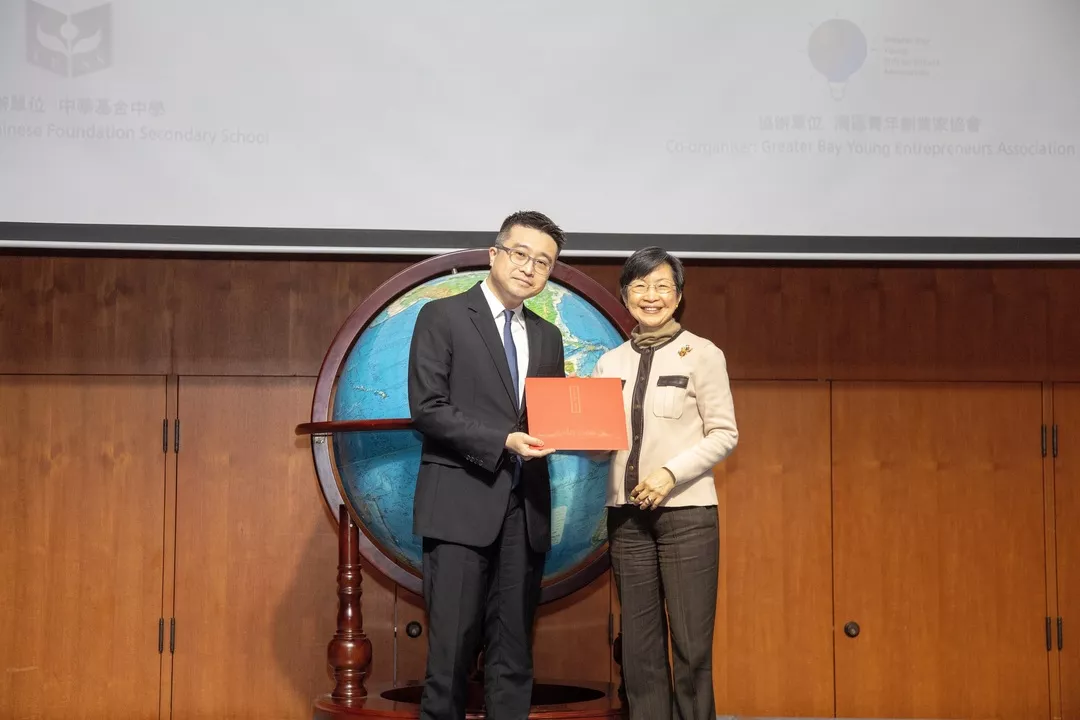 Foster Talents With Global Perspectives and Patriotism Spirits
In addition to a rational and comprehensive understanding of the current state of the country, Dr. Wu believes that Hong Kong is facing the world and backed by Mainland. Hong Kong young people must use Hong Kong as a platform for an international metropolis to develop an international perspective. "Hong Kong does not have international education or diplomatic knowledge education so young people have difficulties in telling national from international". She paid on her own to organize study groups to Finland, Japan, and Germany from Chinese Foundation Secondary School, allowing teachers and students to interact with local colleges and universities. She also arranged the communication with local companies and Chinese Embassy to open up the horizon of teachers and students.
In January 2019, during Davos of the World Economic Forum, AMTD specially invited students from Chinese Foundation Secondary School to perform Clarinet play of "Under the Lion Rock" and "Pearl of the Orient" and Chinese Kung Fu for domestic and foreign audience, which strongly featured Chinese characteristics.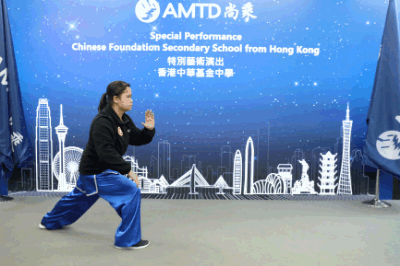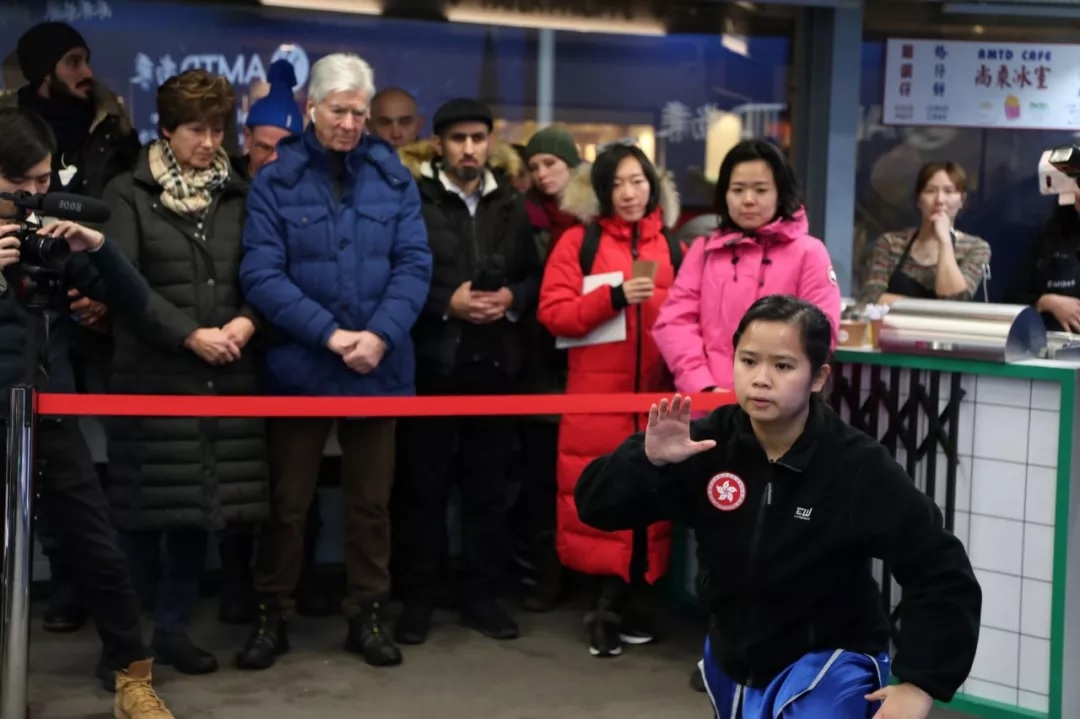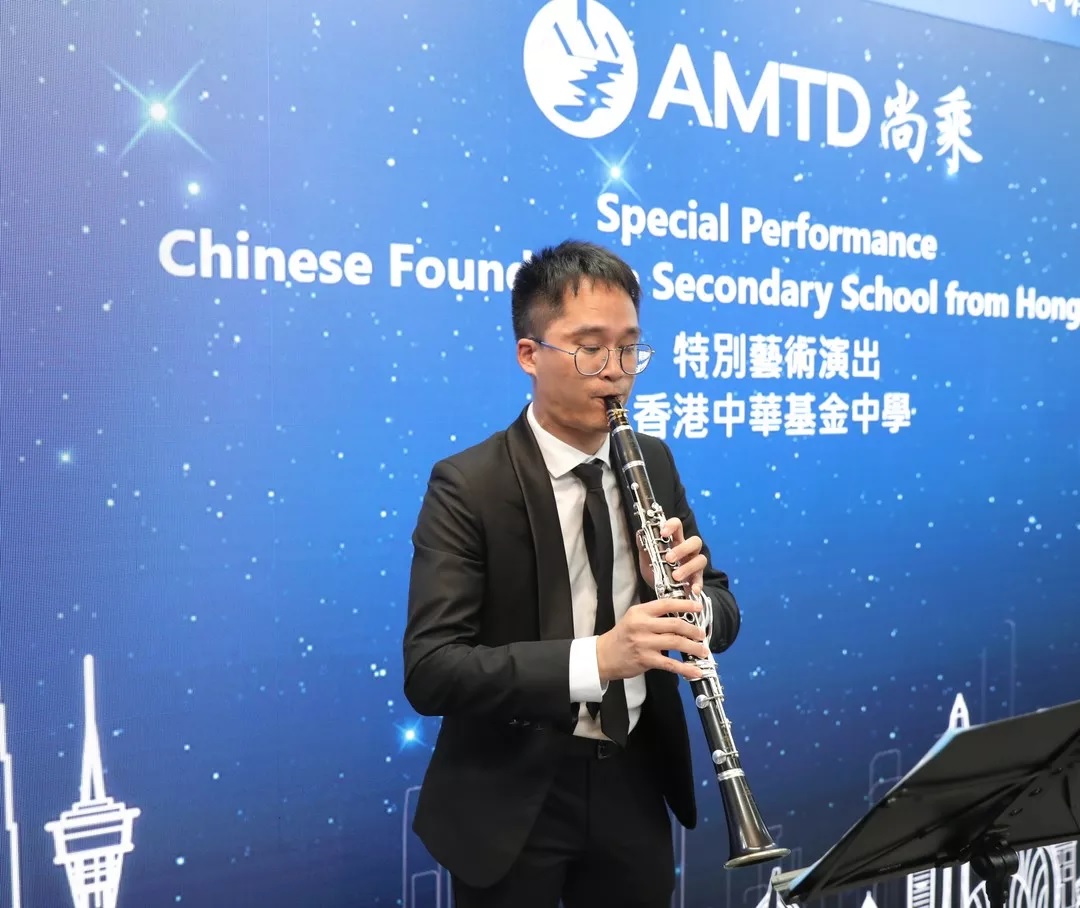 "The Hong Kong Company Takes 49%, Rather Than 50%"
When the Sino-America express flight was about to operate in 1979, air catering that meets international criteria was badly needed. Civil Aviation Administration of Beijing sought to found a joint venture and therefore turned to the father of Dr. Wu. During the discussion, James Tak Wu proposed that Civil Aviation Administration should hold 51% of the equity while the Hong Kong company should hold 49% because "this is a national business", in which the government should play an important role. For the following years, James Tak Wu would annually transfer 10% of his shares to the government.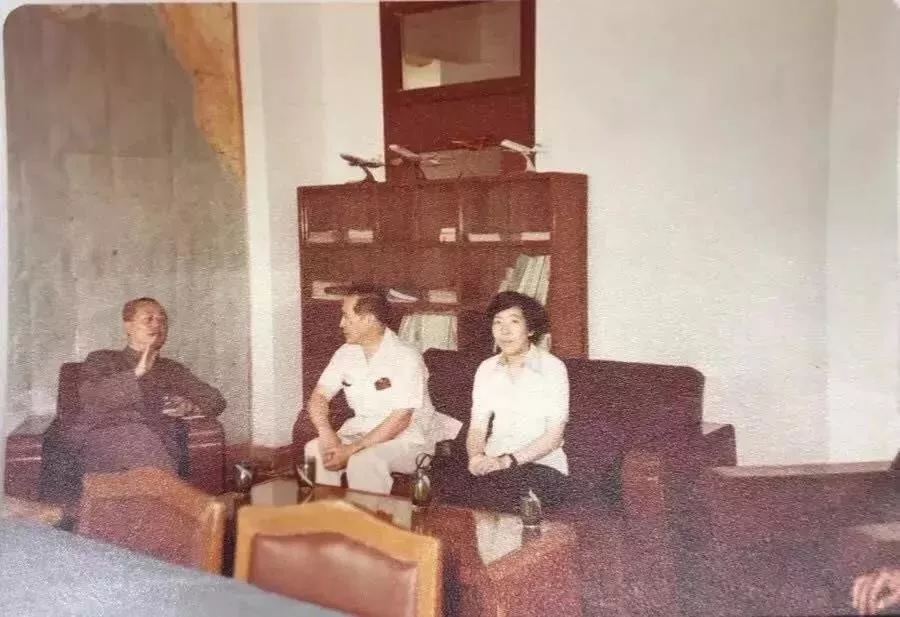 In 1979, Mr. Chen Tu, Head of Civil Aviation Administration at that time, met James Tak Wu (middle) and Dr. Wu Suk-Ching
Now, Beijing Air Catering provides food for over 40 domestic and international airlines and invests in R&D to fully meet customized needs of passengers, such as diabetes diet, vegetarian food and kid's meal, demonstrating the high quality of Chinese service. In the meantime, classic Chinese cuisine flight meals including distinguished roast duck and saute abalone etc. satisfy the appetites of international passengers, offering them a "Chinese taste".
This year marks the 70th anniversary of the founding of the PRC. Reflecting on the tough days at the early years of Reform and Opening-up, Dr. Wu regards them as treasures. Growing up with the PRC, Dr. Wu has high expectations of young people today. "Young people today, especially the post-90s, are standing on the shoulders of giants and stepping on the road paved by ancestors. The international political situations have turned complicated. The difficulties in finding a way out are just as huge as 40 years ago when Reform and Opening-up just commenced. The young should inherit the determination and faith of their ancestors, clearly see their own advantages and disadvantages and get down to the earth", said Dr. Wu.
Support the Development of AMTD and the Endeavour of Hong Kong Entrepreneurs
Dr. Wu has been caring about and offering support to AMTD. 
"Dr. Wu's merits have guided and led AMTD. She's a role model and a teacher for me and for AMTD. We must follow her love for motherland and for Hong Kong, share her enthusiasm for down-to-the-earth entrepreneurship, inherit her determination to nourish the young and serve the community, and combine the development of individual and company with the development of the whole country, contributing to the prosperity of the country, the long-term development of Hong Kong and the stability of the society",
 said Mr. Calvin Choi, Chairman and CEO of AMTD Group.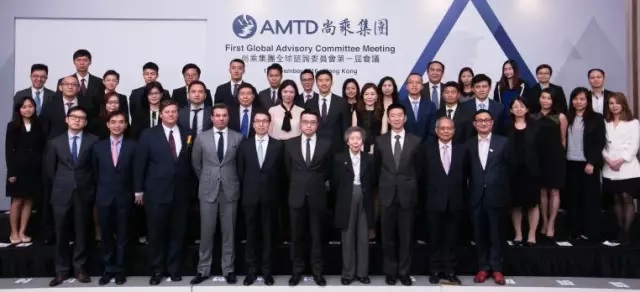 In 2016, AMTD Global Advisory Committee was founded and Dr. Wu Suk-Ching serves as Co-Chairperson
Dr. Wu Suk-Ching offered her guidance and assistance to the growth of AMTD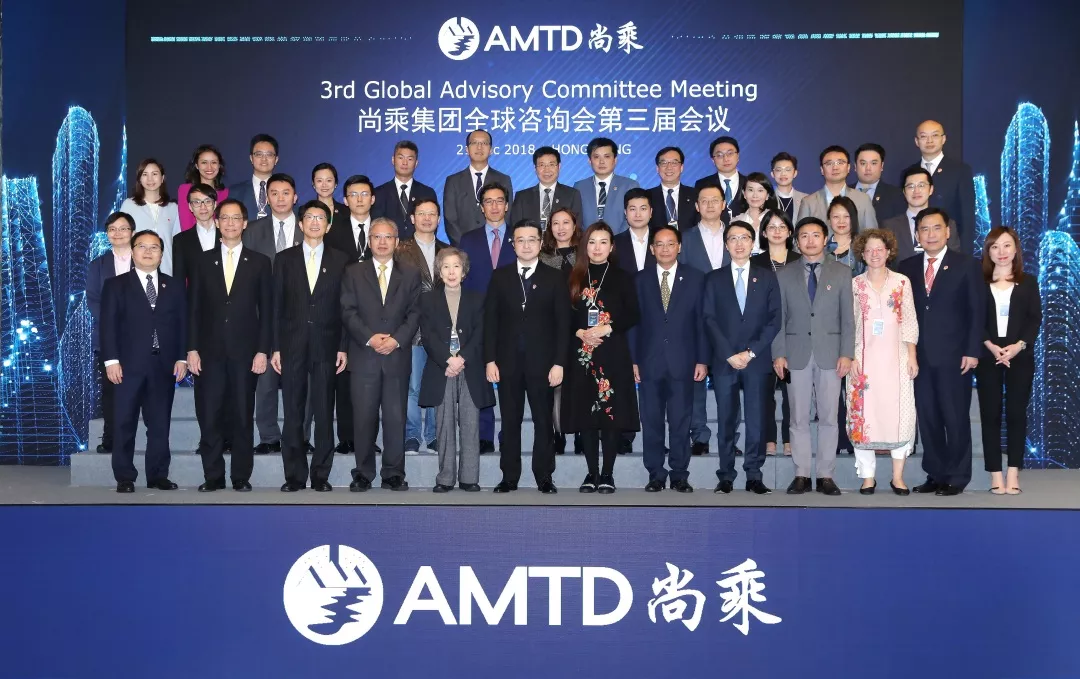 Dr. Wu Suk-Ching annually attends AMTD Global Advisory Committee to support AMTD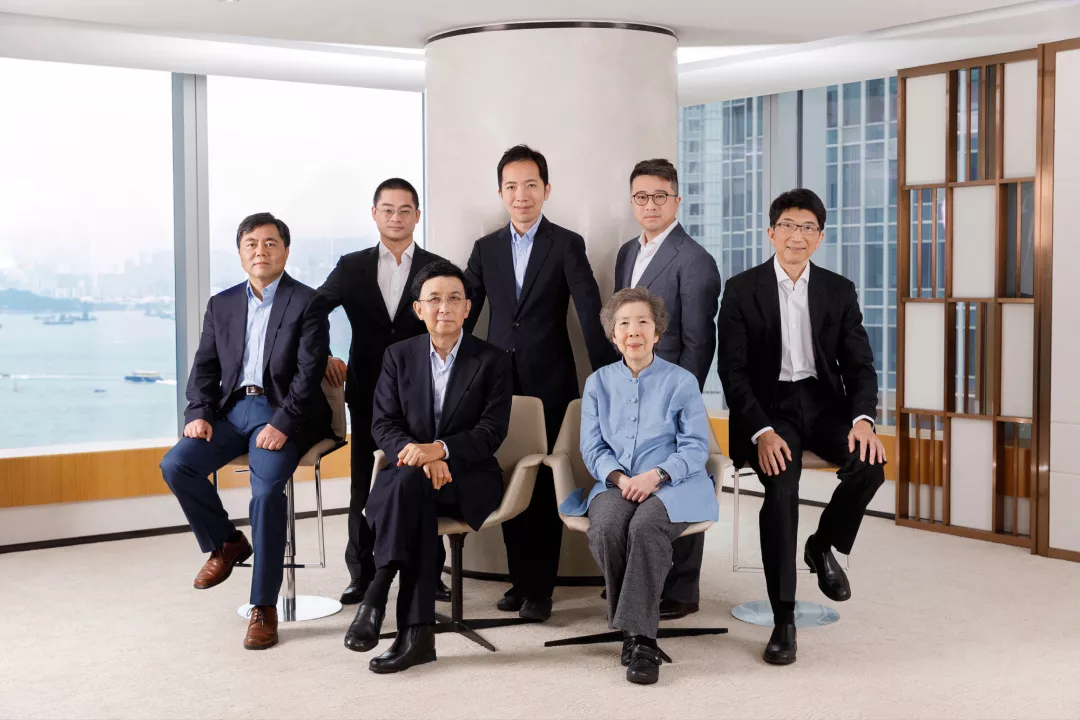 Dr. Wu Suk-Ching was invited to serve as Chairlady of the Advisory Committee of a virtual bank in HK, which was jointly founded by AMTD and Xiaomi Group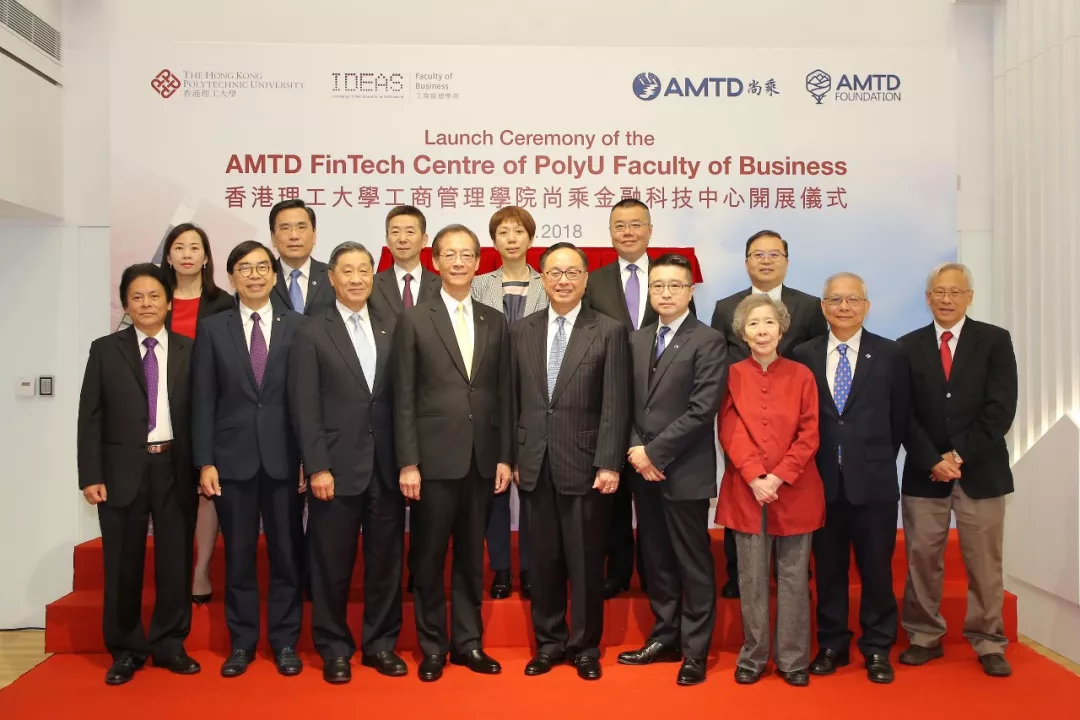 Dr. Wu Suk-Ching attended and witnessed the launch of AMTD FinTech Centre of PolyU Faculty of Business