On Feb 11 2019, China Aoyuan Group Limited ("Aoyuan" or the "Company", 3883.HK) successfully priced US$225m 4NC3 senior fixed rate bond offering (the "Transaction"), with AMTD acting as the Joint Bookrunner and Joint Lead Manager. The Transaction represents the sixth successful Aoyuan USD bond offering in which AMTD has acted as Joint Bookrunner and Joint Lead Manager, including US$275mm reopening of its 2021 bonds in Jan 2019, US$175mm reopening of its 2020 bonds in Jul 2018, US$200mm 3NC2 bond offering in May 2018, US$250mm 5-year bond offering in Sep 2017 and US$250mm 3-year bond offering in Jan 2017. This re-affirms AMTD's leadership in the international debt capital markets and the success of this Transaction demonstrates AMTD's strong ability to advice its clients to choose the optimal market window as well as its commitment in assisting leading Chinese property developers to tap the offshore USD bond in particular.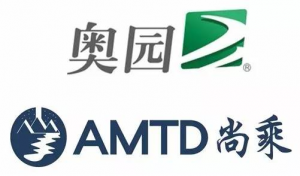 The issuer of the Transaction is China Aoyuan Group Limited, with standard share pledges and guarantees from certain non-PRC subsidiaries. The Company is rated B1 Stable by Moody's / B+ Stable by S&P / BB- Positive by Fitch while the transaction is rated B2 (M) / B (S) / BB- (F) respectively.
The Company took advantage of conducive issuance conditions to opportunistically tap the market for a one-day drive-by execution right after the Lunar New Year Holiday period.The outcome of the Transaction was extremely successful and the bookbuilding process achieved an oversubscription of over 8.9 times, allowing the Company to tighten final price guidance 42.5 bps, from 8.375% to 7.950%.
AMTD and Aoyuan have a long-term friendly relationship. As the pioneer of Chinese integrated real estate and innovative concept of Chinese-theme real estate, Aoyuan has established itself in the Greater Bay Area and aims to further develop in the global market. After more than 20 years of development by leaps and bounds, Aoyuan has built a comprehensive group with "Real Estate, Commercial Property, International Investment, Aomygod and Culture & Tourism", forming six core businesses in "Real Estate Development, Commerical Operation, Health Preservation, Culture & Tourism, Cross-border E-commerce and Property Services". Rooted in the Pearl River Delta, Bohai Rim, Yangtze River Delta and the Midwest Area, the company is developing steadily and diversely with a focus on both domestic and foreign markets. The company achieved contracted sales of  RMB 91.2bn in 2018 with 100% year-on-year growth which was 125% of the company's annual target. AMTD has assisted Aoyuan and its affiliated companies on capital market transactions for many times. Including this Transaction, AMTD has assisted Aoyuan in completing bond issuance for the 6th time in the past three years, which were all well-received in the capital markets.