AMTD supports the successful HK IPO of Mobvista
On 12th December 2018, Mobvista Inc. ("Mobvista", stock code: 1860.HK), a leading technology services platform for global app developers, was successfully listed on the Main Board of Hong Kong Stock Exchange (HKEX). Acting as a Joint Bookrunner and Joint Lead Manager, AMTD successfully completed the IPO of Mobvista. This IPO was another landmark transaction of AMTD in assisting new economy companies to land on the international capital markets after completing the IPO deals under Weighted Voting Rights (WVR) structure of leading new economy companies such as Xiaomi and Meituan Dianping, making the 13th IPO issuance of AMTD in 2018.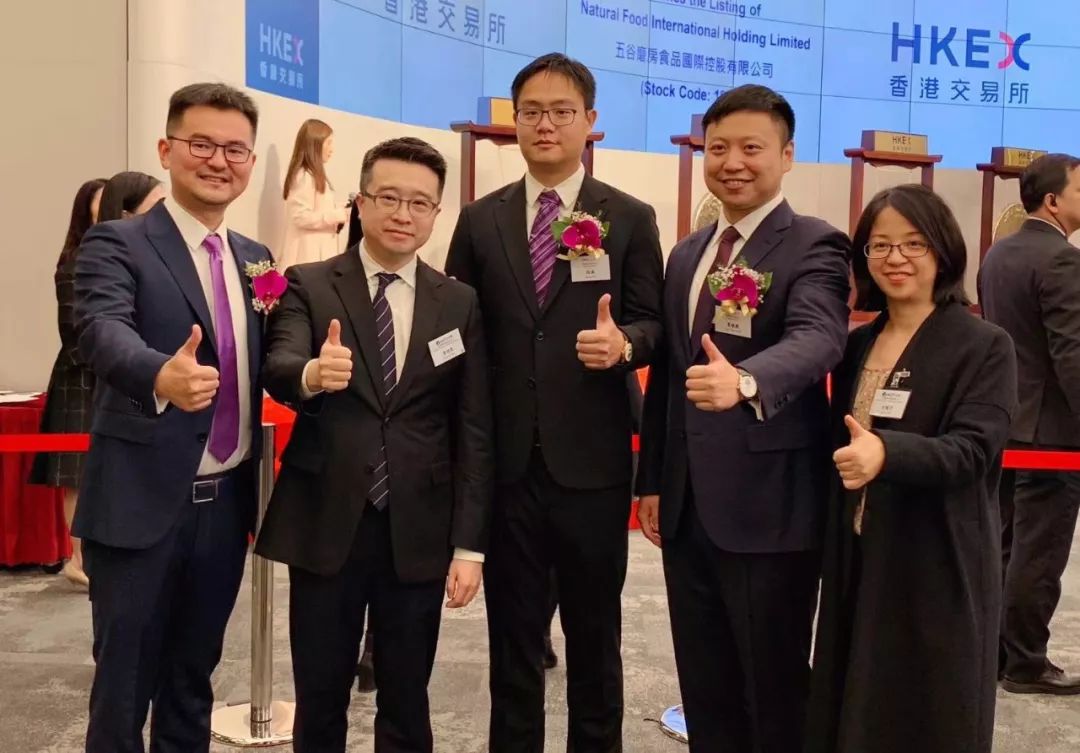 From the Left to Right: Qian Chen (Executive Director and Board Secretary of Mobvista), Calvin Choi (Chairman and President of AMTD), Duan Wei (Chairman and CEO of Mobvista), Cao Xiaohuan (Executive Director and President of Mobvista), Emily Shi (Head of Capital Markets & Advisory, AMTD)
Mobvista offered 320 million shares with issue price at HKD4.0 per share and gross proceeds of around US$160 million before exercising over-allotment option. Mobvista, founded in 2013 and headquartered in Guangzhou, provides mobile advertising and mobile analytics services to the app developers globally as a leading technology platform. The Company helps app developers better acquire users, monetize their apps and understand the performance of their apps and behavior of their users on the Company's mobile advertising platform and mobile analytics SaaS platform, ranking the top ten in the world, the second in Asia and the largest in China in terms of monetization SDK average daily active users in the first half of 2018. With all of the services empowered by the Company's proprietary data technology, Mobvista has strong capabilities and innovation in research and development and is continuously developing the dynamic ecosystem formed by app developers and mobile device users.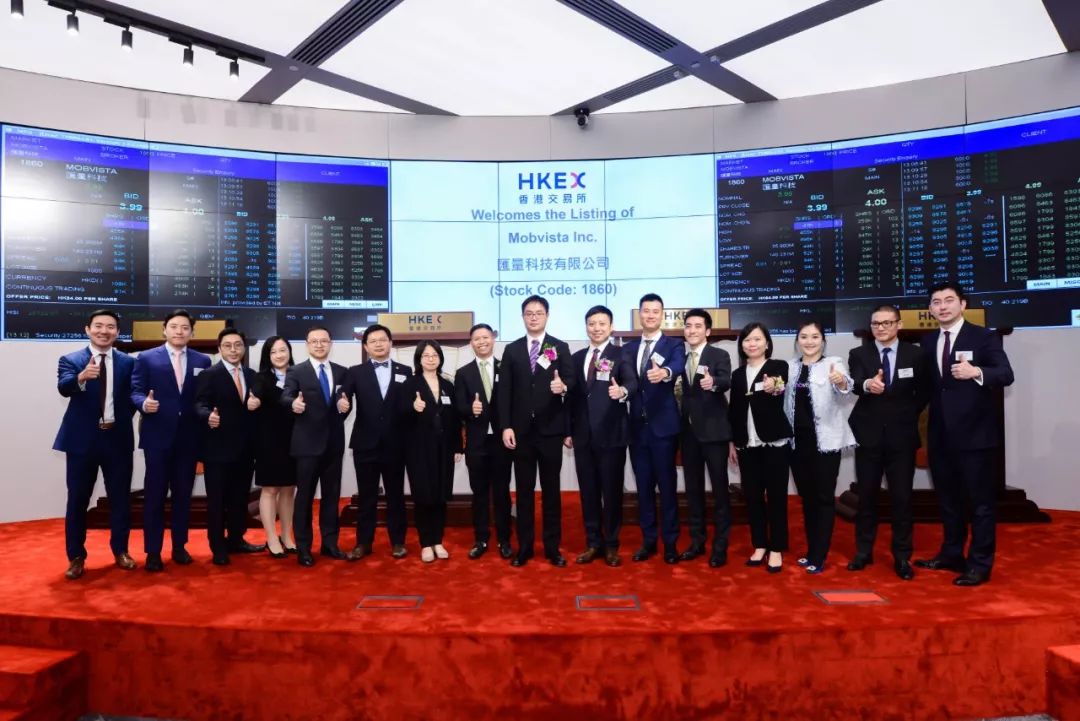 Emily Shi (seventh left), Head of Capital Markets & Advisory of AMTD Group attended the listing ceremony of Mobvista on behalf of AMTD Group
AMTD has always attached great importance to technological innovation and its transformative power. The Group is committed to undertaking the "super-connector" role between the leading FinTech companies as well as internet companies and Asian capital markets. Since 2016, AMTD has acted as joint underwriter to help various new economy companies successfully complete their IPO in Hong Kong and the US, including Xiaomi, the unique and comprehensive company that covers e-commerce, hardware and internet and the first WVR stock in Hong Kong capital markets; Meituan Dianping, China's largest life service e-commerce platform and the second WVR stock in Hong Kong capital markets; Meitu, the pioneer of technology IPO in Hong Kong's capital market in a decade; Babytree, China's largest and most active maternity and child-focused unicorn; Tongcheng-Elong, a leading company in China's online travel industry; X Financial, China's leading FinTech company; TuanChe, China'sleading omni-channel automotive marketplace; Weidai, China's largest auto-backed FinTech platform and 7Road, China's leading web game developer.