AMTD completes the first DCM bond deal in 2019 for Aoyuan Group
On 3 Jan 2019, China Aoyuan Group Limited ("Aoyuan" or the "Company", 3883.HK) kicked off the Asian debt capital markets in the new year by successfully pricing a US$275mm reopening of its existing US$225mm senior bond due September 2021 (the"Transaction"), with AMTD acting as the Joint Global Coordinator, Joint Bookrunner and Joint Lead Manager. The transaction was the first public bond offering in the Asian debt capital market in 2019, which officially reopened the international debt capital markets for Asian issuers this year. AMTD has completed both of the first IPO and the first bond offering in 2019.
The Transaction represents the fifth successful Aoyuan USD bond offering in which AMTD has acted as Joint Global Coordinator, Joint Bookrunner and Joint Lead Manager, including US$175mm reopening of its 2020 bonds in Jul 2018, US$200mm 3NC2 bond offering in May 2018, US$250mm 5-year bond offering in Sep 2017 and US$250mm 3-year bond offering in Jan 2017. The Transaction is also the first public bond offering in the Asian debt capital market in 2019. This re-affirms AMTD's leadership in the international debt capital markets and the success of this Transaction demonstrates AMTD's strong ability to advice its clients to choose the optimal market window as well as its commitment in assisting leading Chinese property developers to tap the offshore USD bond in particular.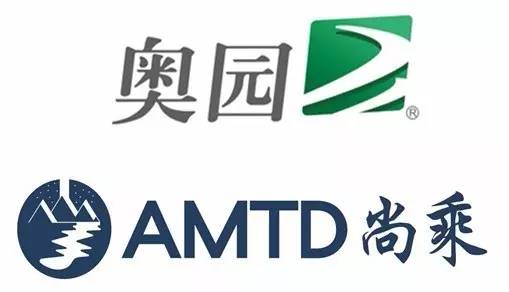 Aoyuan Group was founded in 1996 and listed on the mainboard of Hong Kong Stock Exchange on 9 October 2007. It became a member of the RMB10 billion camp in 2013. Furthermore, Aoyuan has extended its footprint abroad to Sydney since 2015 with excellent performance. Aoyuan recorded a 100% y-o-y increase in contracted sales to approximately RMB91.28 billion in 2018, and achieved 125% of its full-year target. After two decades of leapfrog development, Aoyuan is now on a steady and diversified development path with six core businesses of property development, commercial operation, health and regimen, cultural tourism, cross-border e-commerce and property management. The Company implemented regional focus on the five major economic zones in China, namely the Greater Bay Area, Bohai Rim, Yangtze River Delta, the core region of Central and Western China and Beibuwan, and has gradually developed into the overseas property market.
The issuer of the Transaction is China Aoyuan Group Limited, with standard share pledges and guarantees from certain non-PRC subsidiaries. The Company is rated B1 Stable by Moody's / B+ Stable by S&P/ BB- Positive by Fitch while the transaction is rated B2 (M) / B (S) / BB- (F) respectively. The outcome of the Transaction was extremely successful. The bookbuilding process achieved an oversubscription of over 3.5 times. The Transaction is one of the very few Chinese property high yield deals issued in 2018 that has outperformed in secondary by trading above par in secondary, thus setting the stage for the Company to further increase the size of this issue, which is a direct reflection of the Company's strong credit quality and solid investor base.
AMTD has maintained a long-term relationship with various bond issuers and has repeatedly assisted them to tap the most constructive window in the international debt capital markets. In addition to working with Aoyuan, AMTD has repeatedly served multiple Chinese and Hong Kong property developers for their USD bond issuances, including Zhongrui Industrial Group, ZH International, CNLP (1958.HK), Tahoe Group (000732.SZ), Yango Group(000671.SZ), Jiayuan International (2768.HK), Oceanwide Holdings (000046.SZ), Logan Property (3380.HK), Yida China (3639.HK), Yango Holdings, China South City (1668.HK), Yuzhou Properties (1628.HK), Guangzhou R&F (2777.HK), Ronshine China (3301.HK), Xinhu Zhongbao (600208.CH), Regal Hotels (78.HK) and Far East Consortium International (35.HK) etc.