AMTD serves as Joint Lead Underwriter and Joint Bookrunner for Xiaomi's Hong Kong IPO witnessing the first stock with "Weighted Voting Rights" in Hong Kong's capital markets
On July 9th, 2018, Xiaomi Corporation (Xiaomi, 1810.HK), the most innovation-driven Internet company in China was successfully listed on the Main Board of Hong Kong Stock Exchange (HKEX). This issuance is the largest technology stocks ever issued in the history and the first company to go listed under the new structures of "Weighted Voting Rights" (WVR), the biggest reform in the 25-year history of HKEX serving as a pilot for new economy companies' listing in Hong Kong. AMTD serving as Joint Lead Underwriter, Joint Bookrunner and Joint Lead Manager of Xiaomi's IPO and as the only Hong Kong-based private financial institution among all the underwriters, worked together with other bulge bracket investment banks and state-owned securities companies of China to witness this epoch-making milestone in the history of transactions.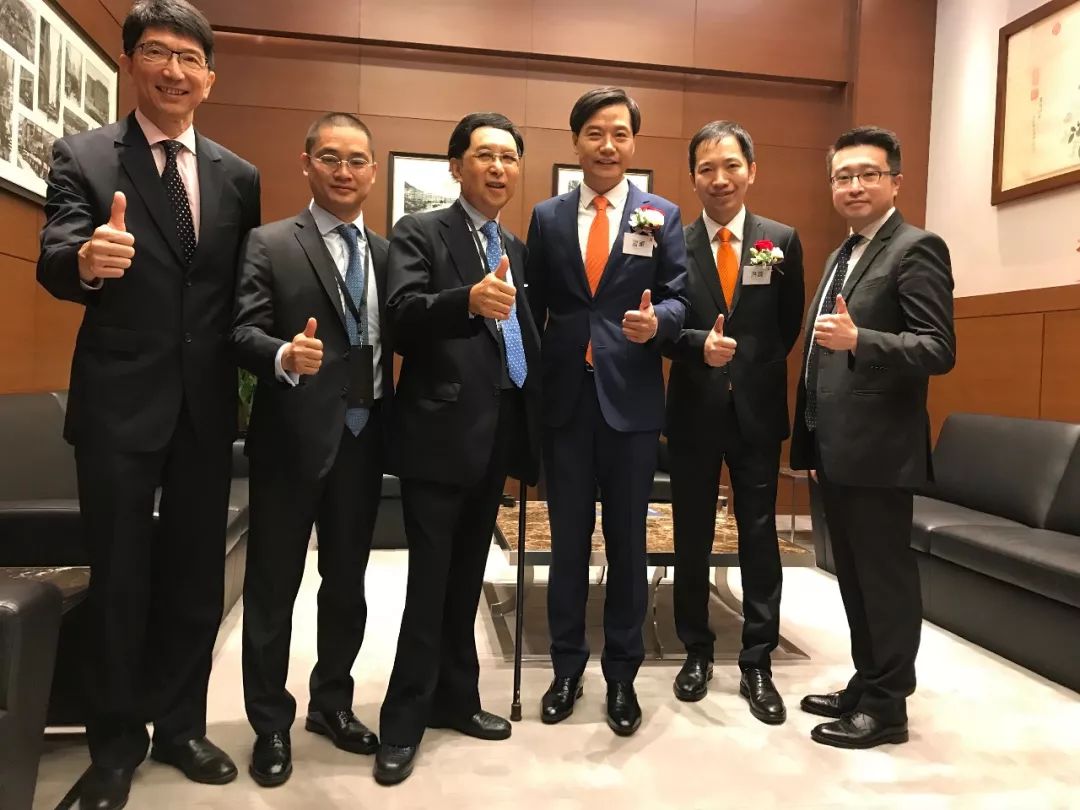 Lei Jun, Founder, Chairman and CEO of Xiaomi (3rd right), Hong Feng, Co-Founder and Senior Vice President of Xiaomi (2nd right), Liu Wei, Head of Financial Service Office, Xiaomi Corporation (2nd left) and Calvin Choi, Chairman and President of AMTD Group (1st right), Frederic Lau, CEO of Capital Markets & Advisory of AMTD Group (1st left) and Vincent Cheng, former Executive Director of HSBC Holdings, former Chairman of HSBC, former Chairman of The Council of Chinese University of Hong Kong and Independent Non-Executive Director of CK Hutchinson Holdings (3rd left)
Xiaomi Corporation is an Internet company of which the major businesses are cell phones, smart hardware and IoT platforms. It is an uncommon comprehensive company that covers ecommerce, hardware and Internet. It is committed to producing high quality products that "touching your heart with honest pricing" (感动人心、价格厚道) and enabling everyone in the world to experience the beautiful life brought by technology.
Currently, Xiaomi is the 4th largest producer of smart phones in the world, has changed over 100 industries through its ecosystem and has improved overall business efficiency with entry into 74 countries and regions. At the meantime, Xiaomi has created many bestselling smart hardware, built the largest consumer-level IoT platform and connected over 100 million smart devices. The company owns 190 million MIUI active users per month and provides them with a series of innovative IoT services, demonstrating the superiority of the "Xiaomi Model".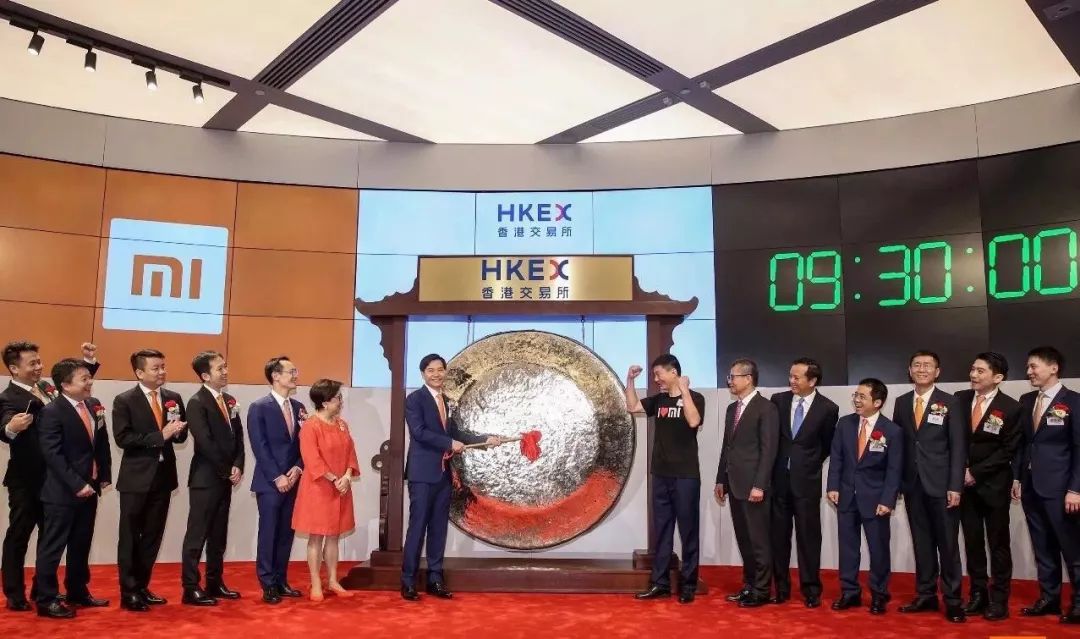 The issuing price is HK$17.00 with its overall evaluation at US$54.3 billion, making Xiaomi the top 3 largest IPO in the world history of technology stocks and the first stock under the WVR structures in Hong Kong. This issuance happened to fall on the moment of the trading war between China and the US, and also under the challenging environment of international capital markets. Nevertheless, with the best efforts of Xiaomi and the team of underwriters, over 100 thousand investors from different countries and regions actively placed subscriptions including Lee Ka-Shing, Jack Ma, Pony Ma and many first-class institutional investors and long-term funds, fully demonstrating that the international capital markets highly recognize and anticipate Xiaomi as "a comprehensive new internet species that uncommonly covers ecommerce, hardware and IoT".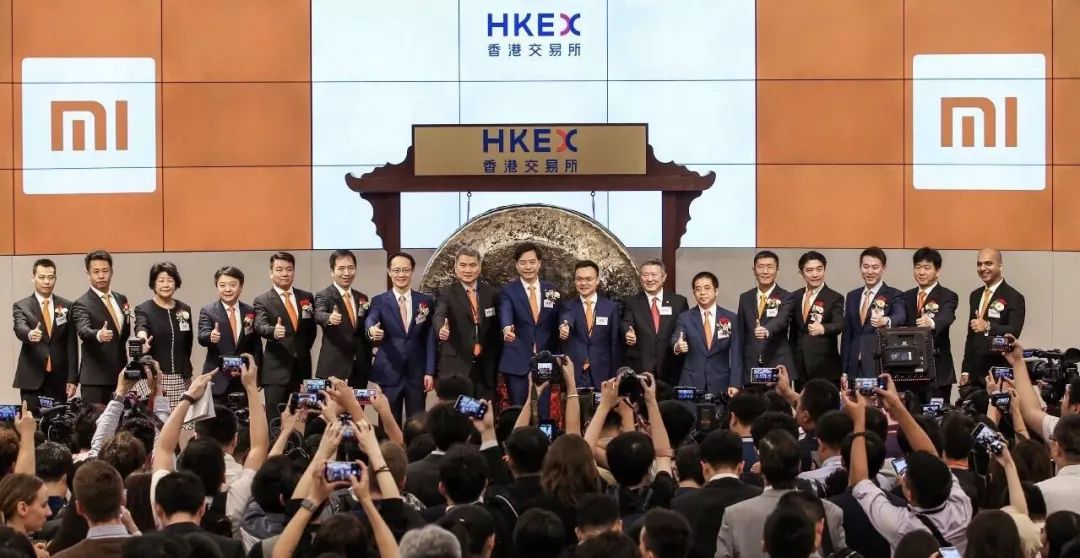 A great company is the product of a great era, and a brand-new species is always resonating with a brand-new era. China today has entered a golden age for entrepreneurs and has produced a batch of new economy companies as global leaders, such as Xiaomi. This is a great success of Xiaomi and the positioning of Xiaomi as "touching your heart with honest pricing. This is also the great success of Chinese entrepreneurs' spirits which are the courage to innovate, the diligence to persevere and the honesty to be down to earth. Most importantly, this is the success of Chinese brands to rise in the global markets. People with honesty will not have bad luck usually. AMTD will stand side by side with Xiaomi and believe that good things will always happen.
Best wishes to Xiaomi and best wishes to the Innovative China!