AMTD completes Hong Kong IPO for 7Road as Joint Global Coordinator
On 18th July 2018, 7Road Holdings Limited (00797.HK), the largest Chinese web game operator, was successfully listed on the Main Board of Hong Kong Stock Exchange (HKEX). AMTD Group successfully completed IPO for 7Road serving as the Joint Global Coordinator, Joint Bookrunner and Joint Lead Manager.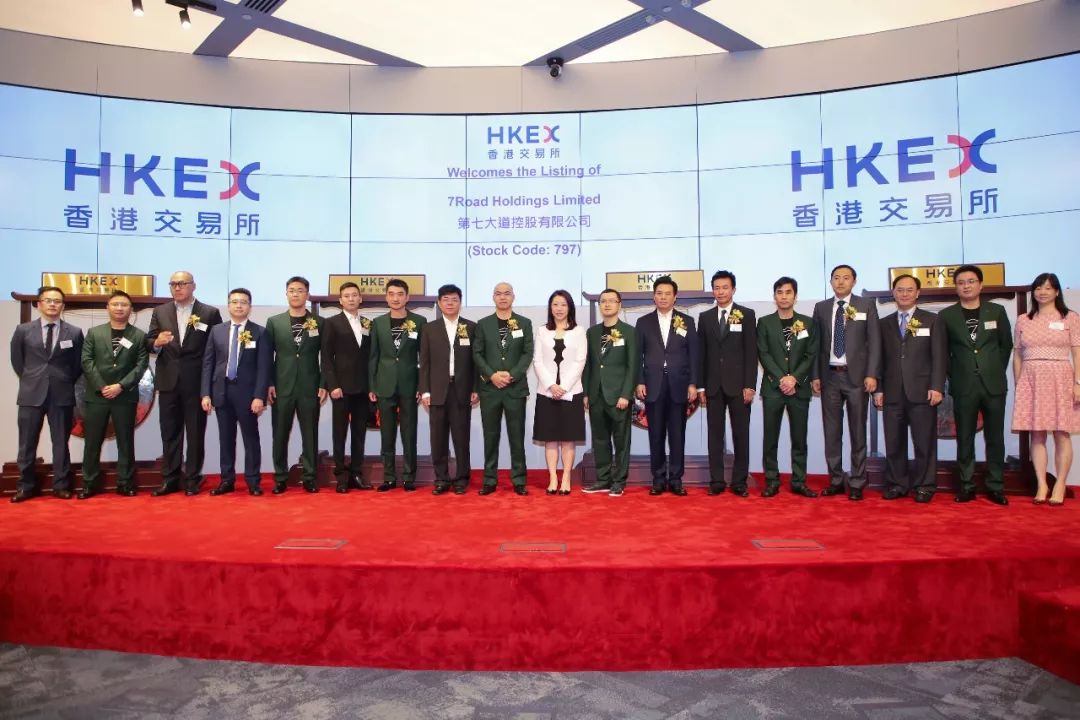 Calvin Choi, Chairman and President of AMTD Group attended the listing ceremony of 7Road as the officiating guest
7Road is a leading web game developer and operator in China with its service covering over 100 countries and regions around the world committed to presenting premium game experience of multiple versions to its users. Since its establishment in 2008, 7Road has developed many hit online games including "DDTank" and "Shen Qu". Recently, the company has strategically focused its businesses on mobile games and H5 games. The company has gathered multiple precious intellectual property assets and has great potential for future with its developing power and previous hit products. 7Road has so far produced 15 self-developed games including 12 web games, 2 mobile games and 1 H5 game, demonstrating its status as a productive and premium web gaming operator and developer.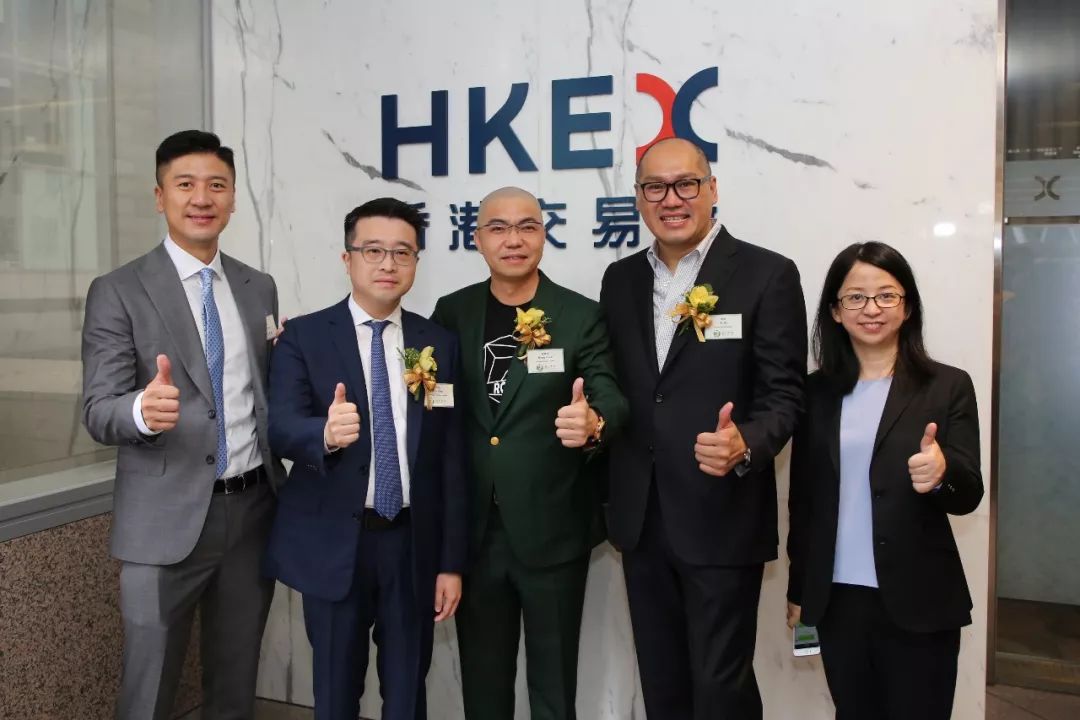 Calvin Choi, Chairman and President of AMTD Group (2nd left), Meng Shuqi, Chairman and CEO of 7Road (3rd left), Alex He, Independent Non-Executive Director of 7Road (2nd Right), Philip Yau, Chief Financial Officer of AMTD Group (1st left) and Emily Shi, Head of Capital Markets & Advisory of AMTD Group (1st right) at the listing ceremony
The IPO of 7Road raised 128 million USD with an issue size of 667 million shares and an issue price at 1.5 HKD per share. It was highly anticipated by investors and was successfully completed in the environment of escalated trade wars and changeable markets.
The fund raised by 7Road will be used in research and development of original web games, mergers and acquisitions of renowned IP around the world and investments in game developers and distributors. In the future, the company will continuously explore multiple traffic monetization methods along with the general trends of the entire industry. AMTD is very optimistic in the unlimited future potential of 7Road and is willing to join hands with 7Road for the further development in the international capital markets.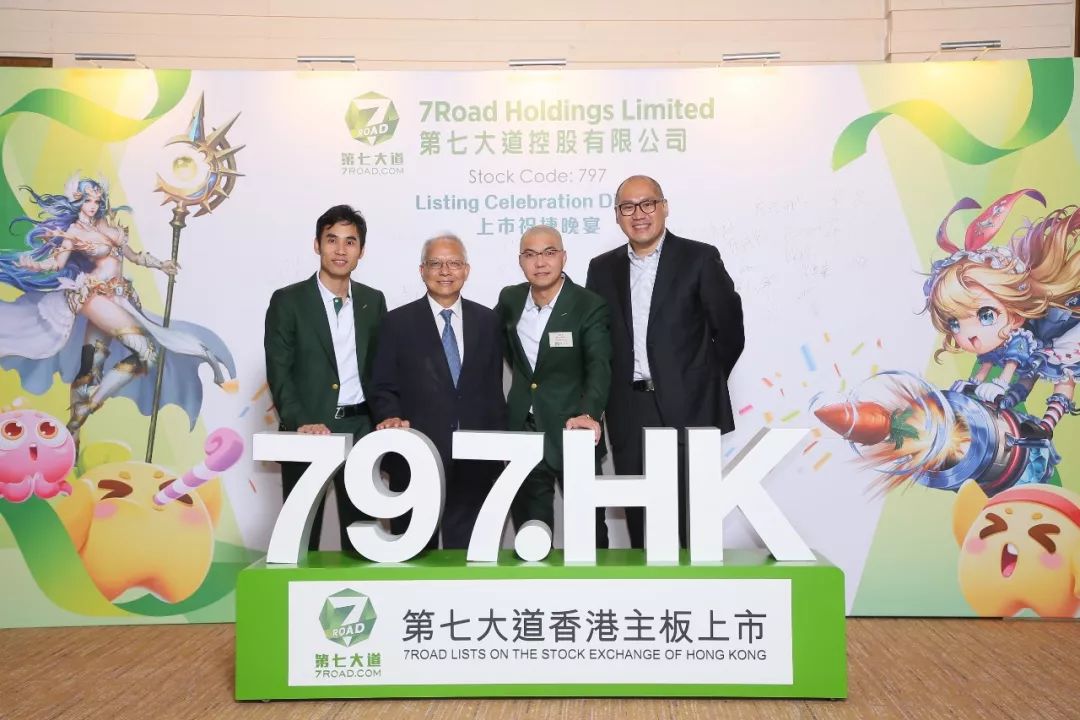 Marcellus Wong, Vice Chairman of AMTD Group (2nd left), Meng Shuqi, Chairman and CEO of 7Road (3rd left), Alex He , Independent Non-Executive Director of 7Road (1st right) and Lin Sen, Chief Financial Officer of 7Road (1st left) at the celebration dinner
AMTD has always attached great importance to technological innovation and innovative power. The Group is committed to the role of a "super-connector" between the fields of technology and capital, bridging the gap between the leading FinTech companies, Internet technology companies and Asian capital markets. AMTD assisted in the IPO of Meitu, a leading Chinese mobile Internet company triggering a new wave of "technology stocks" in Hong Kong's capital markets. Previously, AMTD Group completed the IPO for Xiaomi, the largest top 3 technology stock in the world serving as Joint Lead Underwriter and Joint Bookrunner and witnessing the first stock under the "Weighted Voting Rights" structures. This successful listing of 7ROAD marks AMTD's another achievement in the field of technology stocks. AMTD jointly established "AMTD-PolyU FinTech Centre" with the Hong Kong Polytechnic University and "AMTD-University of Waterloo Innovation Hub" with the University of Waterloo to advance the Waterloo.ai Alpha project. Further, AMTD has yielded fruitful results in innovation and technology investments. AMTD strategically invested in Royole, the world's leader in flexible displays, flexible sensors and related smart devices; Dianrong, a Chinese FinTech company established by Soul Htite, Co-founder of Lending Club, and jointed hands with Dianrong to successfully incubate the FinTech market platform, FinEX Asia. AMTD also cooperated with Singapore Economic Development Board, Japan's Softbank and Line to invest in Appier, a leading global AI tech company which was praised as "50 enterprises that lead the global AI revolution" by the Fortune magazine. Furthermore, AMTD's technology and innovation investment portfolios also include UCAR, a leading Chinese internet transportation company; Credible Labs, a U.S. based Internet financial company listed in Australia and a unique online student lending platform and Peachjar, a U.S. based global online education service company, etc.