AMTD completes US$1.2bn preference shares offerings for BQD
On 12 September, 2017, Bank of Qingdao Co., Ltd (3866.HK, the "Bank"), the largest city commercial bank in Shandong Province, successfully priced its Reg S US$1.2bn offshore preference shares offering (the "Transaction") with AMTD acting as the Joint Global Coordinator, Joint Bookrunner and Joint Lead Manager. Following the Bank's H-share IPO in December 2015, AMTD has once again assisted the Bank to raise capital in overseas debt capital market. In addition, Bank of Qingdao is the first Chinese bank to complete its offshore preference shares offering in the second half of 2017. The Transaction was well received by international capital markets and the successful completion showcases the cross border cooperation and co-development between two Chinese and Hong Kong financial institutions.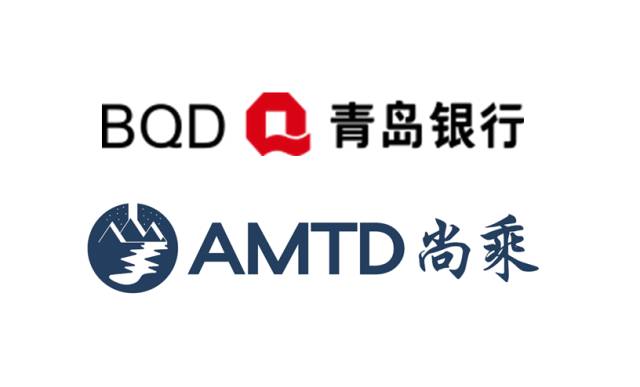 AMTD led and assisted the completion of US$ 1.2bn of Bank of Qingdao preference shares, which was 3x oversubscribed and has led 2017 2H Chinese banks offshore preference shares offering market

On 12 September, Bank of Qingdao announced the pricing of its US$1.2bn Offshore Preference Share offering. Benefited from Bank's strong financial performance and quality assets, stringent risk management and synergies among its three major business segments, coupled with the efforts of the syndicate group including AMTD, the Transaction was extremely successful and well received by the market. Final orderbook was oversubscribed by near 3.2 times, which represents the highest subscription ratio of Chinese banks unrated offshore preference share offerings. Near 100 institutional investors including world-renowned fund houses and asset management companies placed massive orders, this demonstrates that the international capital market highly recognized the strong credit profile and prudent business development of the Bank.
AMTD acted as the Joint Global Coordinator, Joint Bookrunner and Joint Lead Manager of the Transaction. Since the formal kick-off of the Transaction on April 18 to the successful completion, Bank of Qingdao has successfully completed the process of internal evaluation and external approval in less than 5 months. With the assistance of lead banks including AMTD, the Bank has tapped the best window with targeted marketing and outperform the other 7 Chinese banks to be the first one to complete its offshore preference shares offering in the second half of the year.
The Transaction represents the 47th offshore bond offering completed by AMTD since 2016 and the 27th deal this year, demonstrating AMTD's influence and strong execution capability in the international debt capital markets. AMTD has served multiple Chinese and overseas financial institutions to conduct fundraising through equity or bond offerings in the international capital markets. Previously, AMTD has led the completion of some highly influential transactions in the Hong Kong capital market, which include the H-share IPO of Bank of Qingdao (3866.HK), Guangzhou Rural Commercial Bank (1551.HK), Zhongyuan Bank (1216.HK), Bank of Tianjin (1578.HK) and Everbright Securities (6178.HK); and the USD bond offerings for China Minsheng Bank, Shanghai Pudong Development Bank, China Huarong Asset Management (2799.HK), Zhongtai International, Zhongrong International Trust, Sirius International Insurance Group, Fenghui Leasing and Sun Hung Kai & Co. (86.HK).
Step up strategic investment stake in Bank of Qingdao, deepening strategic cooperation and partnership
In 2016, AMTD Group invested through its subsidiary AMTD Strategic Capital Group into Bank of Qingdao (3866.HK), represents the first Hong Kong non-bank financial institution that has invested in a Chinese city commercial bank in recent years. Mr. Calvin Choi, Chairman & President of AMTD Group, is appointed as a member of the Board of Directors of Bank of Qingdao. In 2017, AMTD further stepped up its stakeholdings in the Bank to become one of its largest shareholders.
Bank of Qingdao and AMTD Group have mapped out a full range of strategic cooperation ranging from investment banking, asset management to wealth management. It is also a good illustration of the mutual connection and closer economic partnership between China and Hong Kong and reflects international capital markets' recognition of the Bank's excellent performance and stable developments consistently over the years.
In recent years, Bank of Qingdao is committed to implementing a tailor-made strategy and has maintained stable growth and striking a balance in business scale, efficiency and quality. The brand recognition of the Bank has been increasing. Bank of Qingdao was listed on 2017 World Bank 1000 by "The Banker", according to which Bank of Qingdao ranked 372nd. The Bank ranked 108th in the Top 500 Banks in Asia by the Asian Banker Magazine, and was listed as No. 418th in China's top 500 brands, the only financial institution that was selected. Bank of Qingdao has also received the Golden Dragon Award for 8 consecutive years and obtain 5 Star Diamond Awards – the highest recognition for the global services industry.