AMTD jointly invests Appier, a leading global AI technology company with SoftBank Group, Line Corporation and EDB Singapore
AMTD Group announced that its subsidiary AMTD Strategic Capital Group has invested in Appier with SoftBank Group, Line Corporation and its parent company Naver and EDB Singapore. Appier is a leading global Artificial Intelligence (AI) technology company and one of "50 Companies Leading the Global AI Revolution" rated by Fortune. This is the first time that AMTD invests the field of AI, which is also AMTD's another strategy under the new global economy, further consolidating its position as a key investor in the professional technology innovation industry.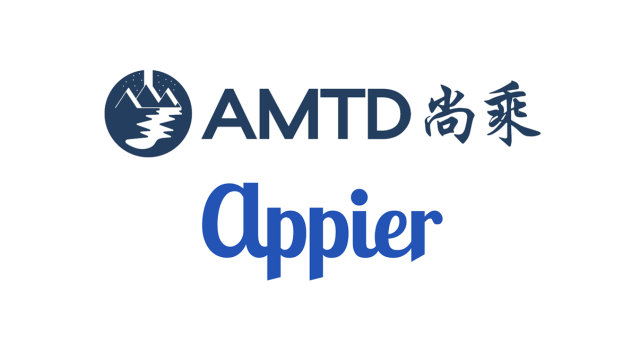 Appier, a technology company focused on AI, was named one of the 50 companies that lead the "Global AI Revolution" by Fortune in the U.S. Founded in 2012, Appier is established by a group of computer scientists and information engineers who help companies solve their toughest business challenges by developing various AI application platforms. Headquartered in Taipei, Appier has entered 14 markets in Asia including Singapore, Tokyo, Osaka, Kuala Lumpur, Ho Chi Minh City, Manila, Hong Kong, Mumbai, New Delhi, Jakarta, Seoul, Sydney and Bangkok, serving more than 1,000 well-known brands and agents.
As soon as the news of Appier's C-Round fundraising was announced, it immediately received close attention from international media who made in-depth follow-up reports, making it a hot topic in the market.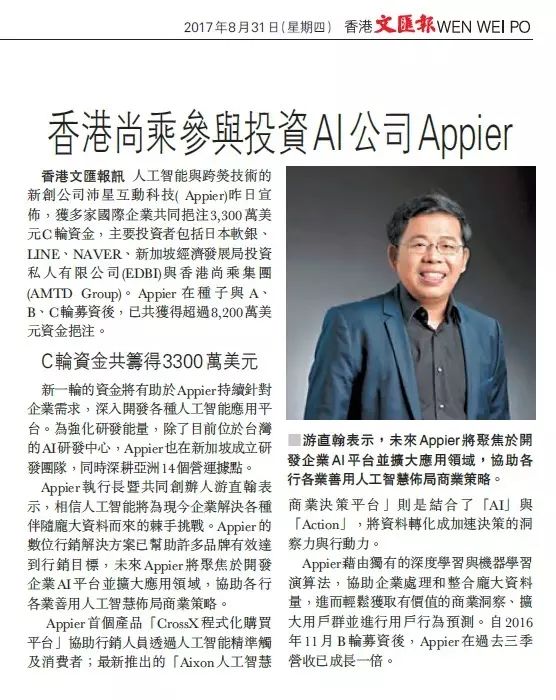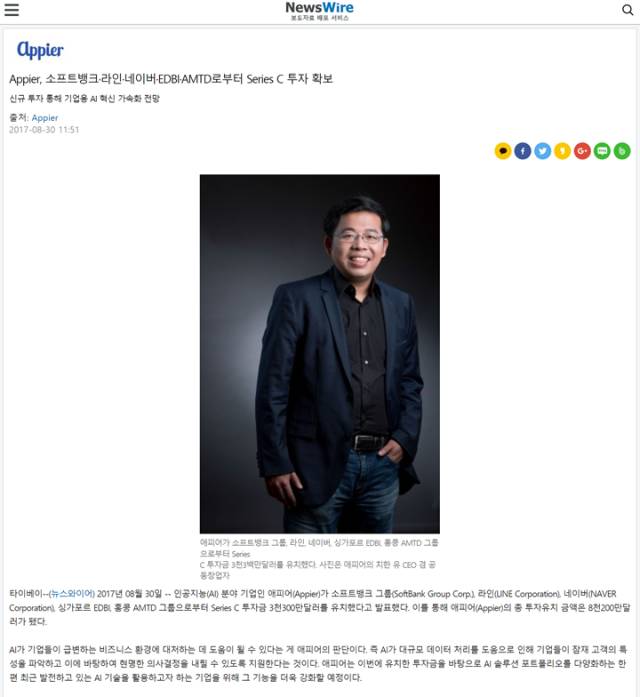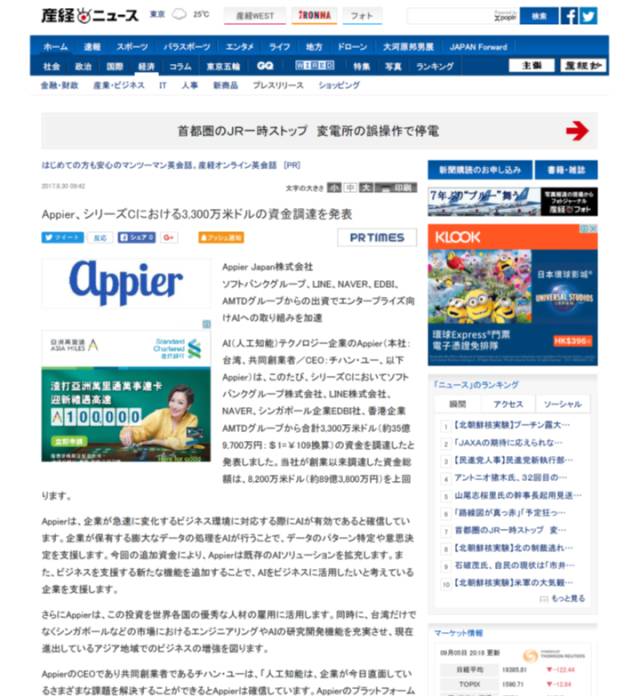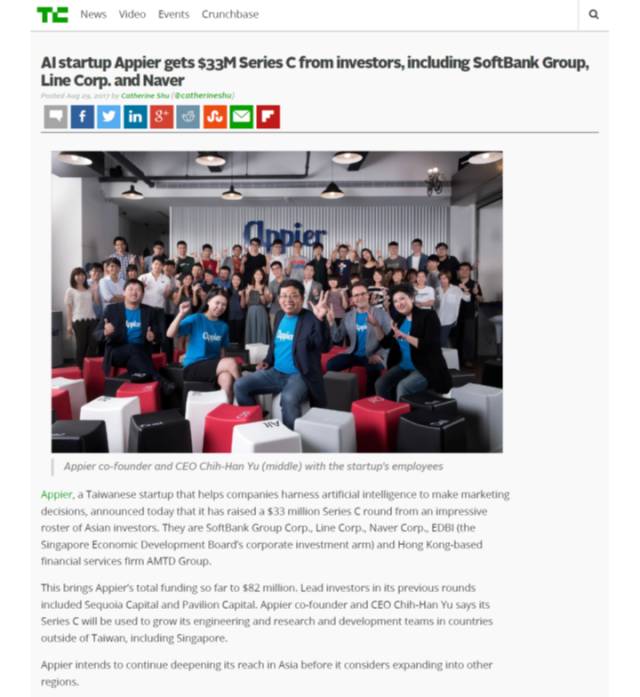 Previous to C-Round fundraising, Appier has introduced institutional investors in Europe, America and Asia, including Sequoia Capital, UOB Venture Management Pte Ltd, JAFCO Asia, TransLink. Capital, MediaTek Ventures, Temasek Holdings's Pavilion Capital International Pte Ltd, WI Harper Group, FirstFloor Capital and Qualgro.
Mr. Calvin Choi, Chairman & President of AMTD Group said that Appier boasts unique technical advantages and an excellent management team led by Mr. Chih-Han Yu, Chief Executive Officer and Co-founder. Therefore, AMTD Group is optimistic about the broad prospects of Appier in promoting innovation and development of FinTech. AMTD will always support the long-term development of Appier and continue to promote the synergetic effect of its portfolio companies.
AMTD Group roots in Hong Kong and has continued to expand its resources devoted into the field of FinTech. Apart from investing in Appier, AMTD Strategic Capital Group is also one of the strategic shareholders of China's leading FinTech unicorn Dianrong. Together with Dianrong, we have successfully incubated FinEX Asia, a FinTech market platform in Hong Kong. At the same time, AMTD Strategic Capital Group also invested in UCAR, a leading online trading platform for used cars, Credible Labs, a unique US online financial platforms for students loans and Peachjar, an online education service company in the U.S.
Looking forward to the future, AMTD Group will continued to promote technological innovation and the development of shared economy, especially in the field of FinTech. Among them, AMTD Strategic Capital Group under AMTD Group is positioned as an institutional investor focusing on the investment of internet and FinTech industries in the hope of supporting the long-term development of the invested companies through long-term investment. At the same time, through the integrated business networks of investment and fundraising, AMTD can further promote synergies among portfolio companies and facilitates the interaction of the financial industry chain.