AMTD completes US$800mm 5yr bond offering for Fosun Int'l
On March 16, 2017, Fosun International ("Fosun" or "the Company", 656.HK) successfully priced its Reg S US$800mm 5-year (non-callable in the first 3 years) senior unsecured bond offering (the "Transaction"), with AMTD acting as the Joint Bookrunner and Joint Lead Manager. This is the first USD bond deal in Asia by a Chinese issuer post FOMC rate hike on March 16 (US time). Fosun is rated Ba3/BB (Moody's/S&P), while issue rating is BB (S&P). Issuer of the Transaction is Fortune Star (BVI) Limited, a wholly owned SPV, with the Company providing direct guarantee, and the bonds will be listed on the Singapore Stock Exchange.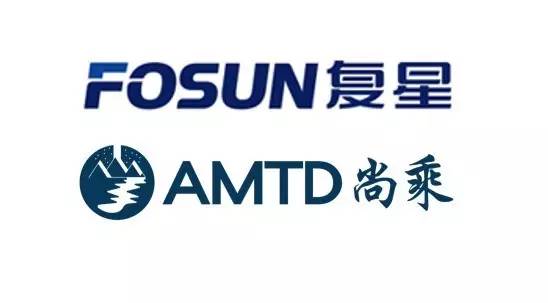 Fosun is one of the largest privately owned enterprises in China, with diversified business lines across healthcare, property, consumer services, strategic investment, and other multi service areas. Including Fosun International, AMTD has successfully assisted a number of large scale Chinese conglomerates tapping the international capital markets through the issuance of USD bonds over the past 12 months, these include China Minsheng Investment Group, China Huarong (2799.HK), HNA Group, Jiuding Investment and Yunnan Provincial Investment etc.
Post the rate hike in December 2016, the FOMC once again increased the benchmark interest rate by 25 basis points on March 16 (US time), which represents the third time in the last decade. Nevertheless, on the back of Fosun's solid credit profile including its prudent financial management, comprehensive overseas strategic layout, proactive and innovative management model and effective corporate governance practice, coupled with well distribution capabilities of the syndicate banks including AMTD, the Transaction was extremely well-received by international capital markets. The orderbook, which amounted to US$3.5bn, was over 4x oversubscribed compared to its offering size of US$800mm. The final pricing was tightened by 25bps to 5.25% from the initial pricing guidance of 5.50%.
As one of the lead banks, AMTD successfully contributed numerous high-quality orders, leading to the successful outcome of the Transaction. At the end, AMTD secured one of the largest allocations and assisted the Company to well complete the offering and effectively manage its finance cost. Other syndicate banks in the Transaction included Credit Suisse, Fosun Hani Securities, Haitong International and Huarong Financial.
The Transaction represents the 28th offshore fundraising transaction completed by AMTD over the past 12 months, and the 8th deal within the first quarter of the year, demonstrating AMTD's influences and execution capability in debt capital markets. AMTD has completed a number of high-profile bond transactions for various companies, including leading Chinese property developers such as China South City (1668.HK), Xinhu Zhongbao (600208.CH), Guangzhou R&F Properties (2777.HK), China Aoyuan Property (3883.HK), Ronshine China (3301.HK), Yuzhou Properties (1628.HK), Carnival Group (996.HK), and Jiayuan International (2768.HK); large enterprises such as China's biggest privately-owned investment company China Minsheng Investment Group, Yunnan Province's largest comprehensive holding company Yunnan Provincial Investment; financial institutions such as one of China's four major asset management companies China Huarong, globally renowned insurance and reinsurance company Sirius International Insurance Group, one of China's largest trust companies Zhongrong International Trust and China's leading financial leasing company Fenghui Leasing; as well as Hong Kong-based companies such as the largest domestically listed non-bank financial institutions Sun Hung Kai & Co (86.HK), one of the city's largest hotel operators Regal Hotels (78.HK), well-known and Hong Kong-listed real estate company Emperor International Holdings Limited (163.HK), and the diversified property operator and developer Far East Consortium International Ltd. (35.HK).
About Fosun International
Fosun was founded in 1992 in Shanghai. Fosun International (00656.HK) was listed on the Main Board of the Hong Kong Stock Exchange on July 16, 2007. Fosun is dedicated to making a major stride towards becoming a world-class investment group underpinned by the twin drivers of "insurance-oriented comprehensive financial capability" and "global industrial integration capability taking roots in China".
Fosun's twin driver empowered by the "Insurance-oriented Comprehensive Financial (Wealth) Capability" and "Global Industrial Integration Capability Taking Roots in China" has been much strengthened than ever. Fosun persistently focused on B2F (Business to Family) in 2015 and invested in wealth, health and happiness segments. Currently, Fosun has invested over 50 projects worldwide, with an aggregate amount exceeding USD11.0 billion.