AMTD completes US$2.6bn senior bond offering for China Huarong
On 18 January 2017, China Huarong Asset Management Co., Ltd. (2799.HK, "China Huarong" or "the Company") announced the launch of a Regulation S US$2.6bn senior bond offering (the "Transaction"), with AMTD acting as the Joint Bookrunner and Joint Lead Manager. The Transaction comprised of two tranches: the US$1.5bn perpetual bond and the US$1.1bn 3-year senior bond. The perpetual senior bond is rated Baa1/A- (Moody's/Fitch), and the 3-year senior note is rated Baa1/A (Moody's/Fitch). The perpetual bond is non-callable in the first 5 years and with coupon rate of 4.50% (carrying a step-up coupon rate at an additional 500bps if the bond is not called on its first call date after 5 years or in January 2022), while the 3-year bond with coupon rate of 3.375%. The issue structures of the two bonds are the same that both are issued by Huarong Finance 2017 Co., Limited, with China Huarong International Holdings Ltd. acted as the guarantor of the Transaction, and a keepwell deed and a deed of equity interest purchase undertaking are provided by China Huarong Asset Management Co., Ltd.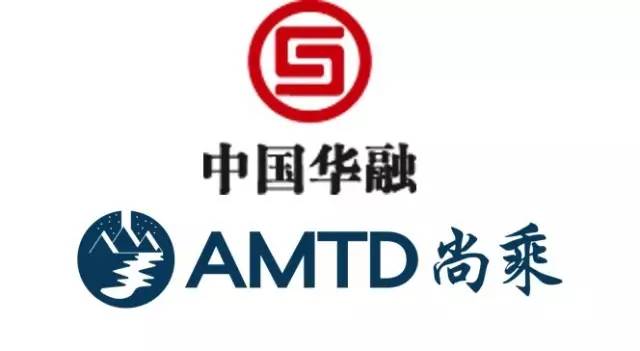 AMTD and China Huarong has established a strategic partnership that has brought a myriad of benefits to both. The Transaction also marked the second time that AMTD worked with China Huarong to put forward the huge success in the debt capital markets space. Not only did AMTD cooperate with China Huarong's subsidiaries including China Huarong International and Huarong Financial Holdings (993.HK) to participate in multiple capital market transactions, but AMTD also acted as a Joint Bookrunner and Joint Lead Manager to complete China Huarong's US$3bn trio-tranche senior note offering last November.
The Transaction has been the biggest bond offering in the Asia market in terms of issue size so far this year. Despite the cautious market sentiments triggered by concerns about the uncertainties of Donald Trump-led U.S. government policies and the ramifications under "hard Brexit", on the back of the Company's strong credit profile and solid financial performance, as well as the good arrangement by the Company and close cooperation among the syndicate banks, the Transaction was well-received by Asian and European institutional investors including asset management companies, commercial banks and private banks. The orderbook was oversubscribed shortly following the initial pricing guidance, and the total sum once exceeded US$9.5bn in combined. The final prices of the perpetual bond and the 3-year note were narrowed from 4.875% area to 4.7% and from T3+220bps to T3+200bps respectively.
As a Joint Bookrunner and Joint Lead Manager in the Transaction, AMTD has secured a multitude of quality anchor orders from various investors, demonstrating its excellent distribution and execution capabilities. Other syndicate banks of the Transaction comprised of international financial institutions including HSBC, Standard Chartered Bank, Commerzbank AG, Credit Suisse, Goldman Sachs , J.P. Morgan and Morgan Stanley, as well as Chinese brokerage firms and banks namely Bank of China, Bank of Communications, Huarong International Securities, ICBC (Asia), BOCI Asia, BOSC International, CCB International, China Minsheng Banking Corp., China Securities (International), Haitong International, Shanghai Pudong Development Bank Co. and Wing Lung Bank.
The Transaction represents the third bond offering successfully completed by AMTD in less than half a month since the beginning of 2017, and one of the two deals that AMTD has completed on the same day. It is also the 23rd transaction completed by AMTD over the past 12 months, proving its strong execution capabilities. To-date, AMTD has completed a number of bond transactions for various companies, including leading Chinese property developers such as Guangzhou R&F Properties(2777.HK), China Aoyuan Property (3883.HK), Ronshine China (3301.HK), Yuzhou Properties (1628.HK), Carnival Group (996.HK), and Jiayuan International (2768.HK); large enterprises such as China's biggest privately-owned investment company China Minsheng Investment Group, Yunnan Province's largest comprehensive holding company Yunnan Provincial Investment; financial institutions such as one of China's four major asset management companies China Huarong (2799.HK), globally renowned insurance and reinsurance company Sirius International Insurance Group, one of China's largest trust companies Zhongrong International Trust and China's leading financial leasing company Fenghui Leasing; as well as Hong Kong-based companies such as the largest domestically listed non-bank financial institutions Sun Hung Kai & Co (86.HK), one of the city's largest hotel operators Regal Hotels (78.HK), well-known and Hong Kong-listed real estate company Emperor International Holdings Limited (163.HK), and the diversified property operator and developer Far East Consortium International Ltd. (35.HK).
About China Huarong Asset Management
Incorporated on September 28, 2012 upon approval of the State Council, China Huarong Asset Management Co., Ltd. (2799.HK) is a state-owned non-banking financial institution co-sponsored by the Ministry of Finance and China Life. The Company was previously known as China Huarong Asset Management Corporation, which was established on November 1, 1999 as one of China's four leading financial asset management companies. On October 30, 2015, the company was successfully listed on the Main Board of the Hong Kong Stock Exchange. The Company has developed a service network covering 30 provinces, autonomous regions, municipalities and Special Administrative Regions in China including Hong Kong and Macao with 33 branches (offices) and many subsidiaries nationwide. It mainly engages in providing fully licensed, multi-functional and comprehensive financial services, including asset management, banking, securities, trust, leasing, investment, futures, and real estate.