AMTD Group successfully sponsors the Merger & Acquisition and Investment Seminar of CM International Financial Leasing Corp, and facilitates discussion and cooperation among renowned global institutions across sectors
On 28 April, 2016, AMTD Group, as the Main Sponsor, successfully organized and coordinated a seminar focusing on Merger & Acquisition and Investment for its strategic partner, CM International Financial Leasing Corp ("CMIFL"). The seminar was held in the office of China Minsheng Investment Corp ("CMI")'s Hong Kong International Headquarter. Hong Kong-based commercial banks represented by KEB Hana Global Finance, Wing Lung Bank, SPD Bank Hong Kong Branch, investment banks represented by UBS AG, JP Morgan, Citigroup, GF Holdings Hong Kong, Haitong International, as well as investment institutions represented by Standard Chartered PE, RRJ Capital, ACE & Company, Keystone Group, gathered together and shared insights on seizing opportunities under current market environment, sourcing transactions in asset and corporate M&A transactions in the leasing sector, and forging linkage of capital and network both in China and overseas. Ms. Wang Rong, Chairman and President of CMIFL, and the core team from CMIFL attended the seminar, accompanied by senior management of AMTD Group.

CMIFL is a joint-venture leasing company established by CMI and KEB Hana Bank in April 2015, with a planned registered capital of RMB 6 billion and initial registered capital of RMB 3 billion. Among all the newly established leasing companies in 2015, CMIFL ranked No. 1 and No. 2 in terms of profits and scale, respectively. On 6 April, 2016, CMIFL was awarded as "Star of Helicopter Financing & Leasing" and "Outstanding Award in Contribution to Private Shipping Enterprises " by the 3rd China Civil Helicopter Operation & Development Forum and the 2nd China Maritime Finance Summit respectively. In January 2016, ATMD Group entered into a long-term strategic cooperation agreement with CMIFL, pursuant to which AMTD Group will be CMIFL's designated strategic partner to provide one-stop cross-border capital markets solutions for CMIFL.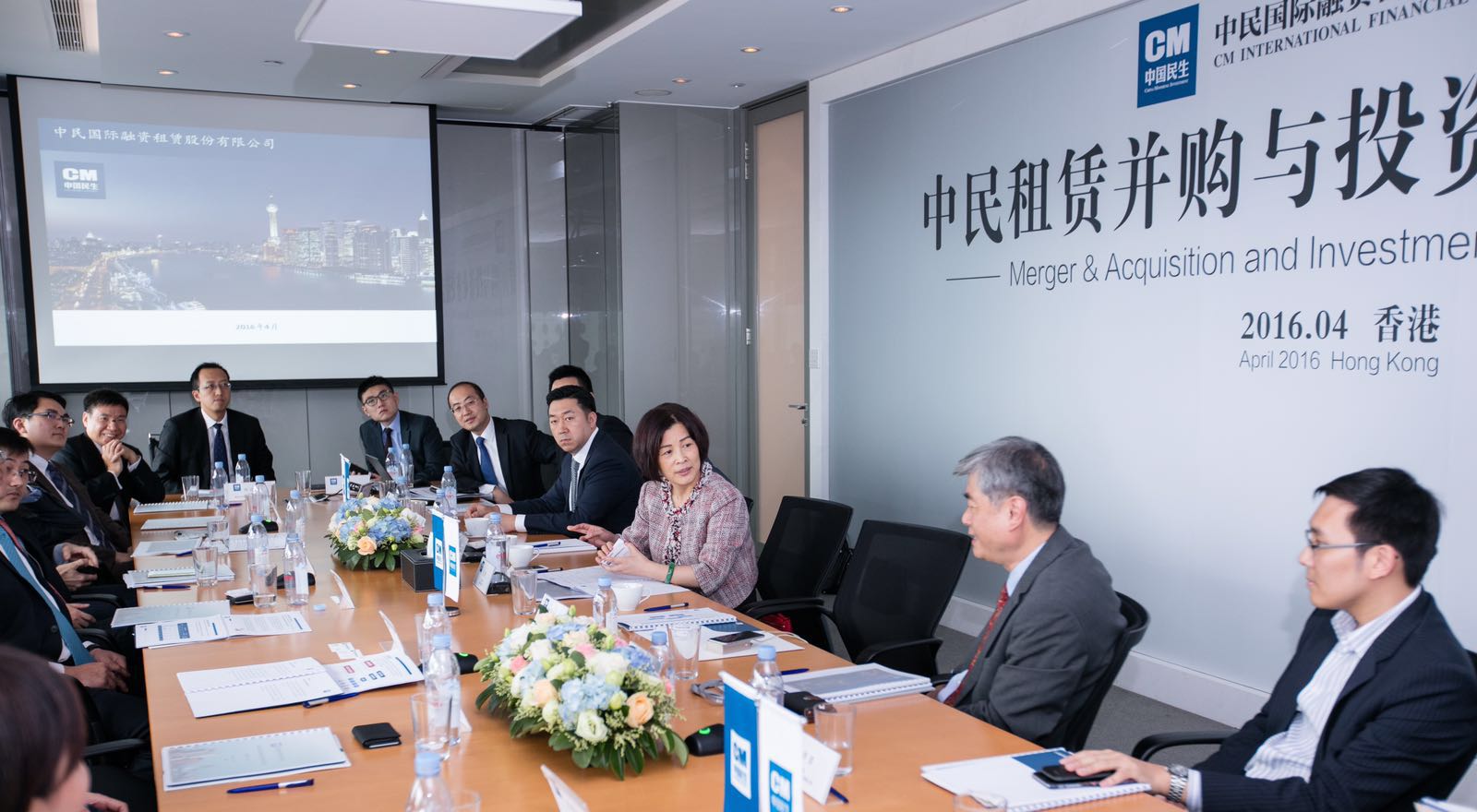 This seminar was hosted by CMIFL and AMTD Group was responsible for overall coordination. This is another important interaction between CMI group companies and the international capital markets in Hong Kong, following CMI's 2016 Strategic Dialogue with Direct Investment and Investment Banking Leaders on 28 January. AMTD Group invited business leaders and senior management from world famous commercial banks, investment banks and investment institutions, including: Mr. M.C. Hong, CEO and President of KEB Hana Global Finance, which is the international investment banking platform of Hana Financial Group; Mr. Li Ge, Assistant CEO of SPD Bank Hong Kong Branch; Mr. Brendan Tu, Co-head of Greater China Financial Institution Group of UBS AG; Mr. Zeng Xiangyun, Head of Standard Chartered PE China; Mr. Marc Syz, Managing Director of the world famous investment firm ACE and Company; Mr. Zhang Jianguang, Managing Director of RRJ Capital; Ms. Vivian Lam, Managing Director of RRJ Capital; Mr. Ye Yong, Assistant CEO, Head of Corporate Finance and Managing Director of GF Holdings Hong Kong; Ms. Ye Weilu, Managing Director, Corporate Finance of Haitong International; Mr. Zhuang Weinian, Senior Vice President and Head of Corporate Banking of Wing Lung Bank; Mr. Chen Ji, Director, China Investment Banking of Citigroup; Mr. He Xiang, Vice President, Financial Institution Group of JPMorgan; Ms. Zhao Ying, Executive Vice President of Keystone Group, etc. The guests had in-depth discussions and sharing on topics such as investment opportunities in the global leasing industry, key execution considerations of cross-border M&As, capital markets financing proposals, etc. Senior management of AMTD Group, including Mr. Sidney Ku, Head of Insurance Brokerage and Client Coverage; Mr. Cliff Ip, Co-head of Capital Markets & Advisory Department; and Mr. William Fung, Head of CIO Office attended the meeting and exchanged views with the guests. Guests attending the seminar had positive views on the future development of the global leasing industry and believed there would be huge growth potentials for the leasing market in China, especially in areas such as helicopter leasing, new energy equipment leasing and healthcare equipment leasing.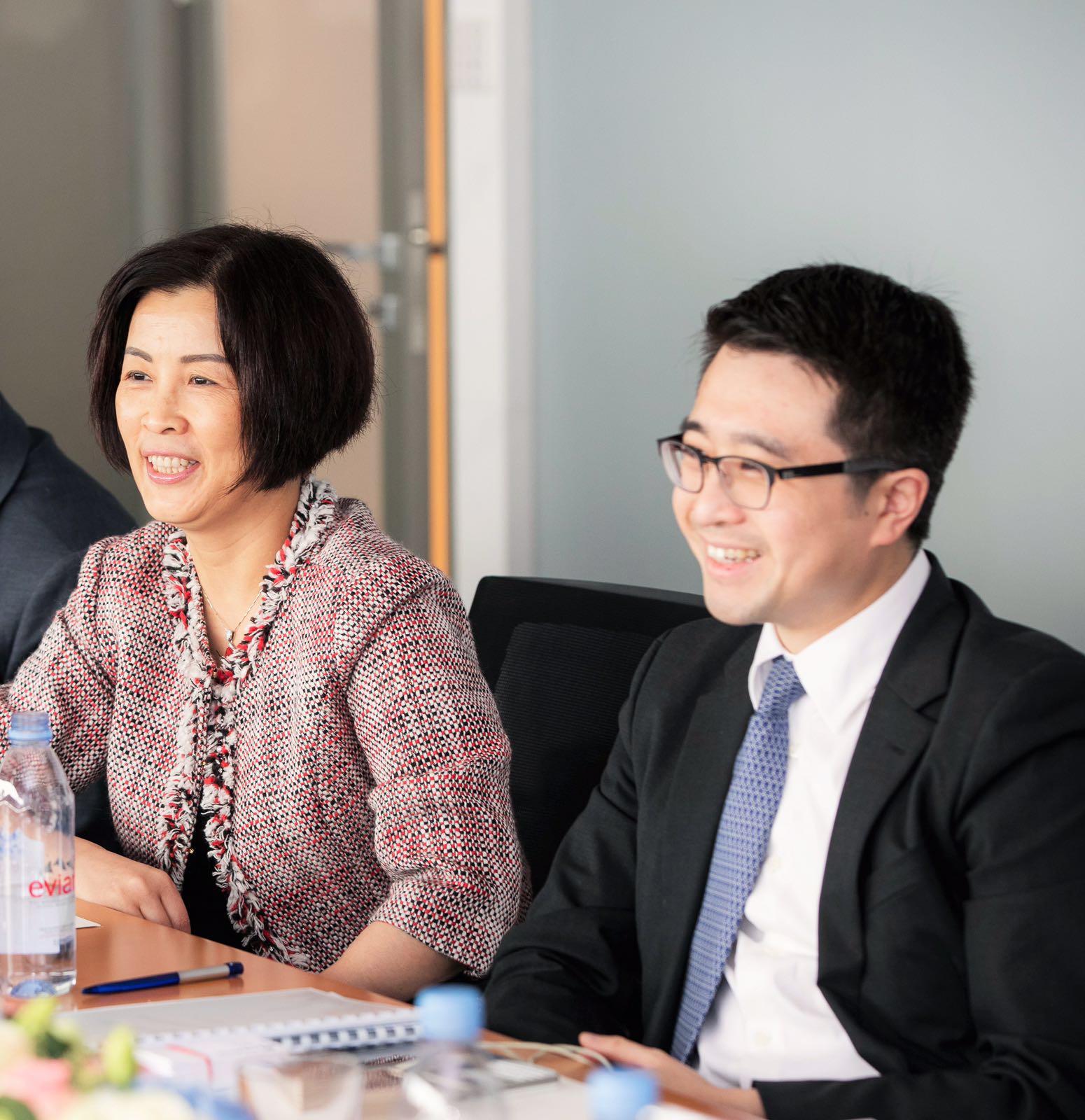 Ms. Wang, Chairman and President of CMIFL, expressed her warm welcome to all guests for their attendance in the seminar and support for CMIFL. According to Ms. Wang, CMIFL aims to become a sustainable large-scale leasing company with clear business focus and sound profitability, and be positioned as the leading player in China and a well-known name internationally. It also aims to position itself as the propeller of CMI's strategy of industry consolidation with capital markets, and take part in the transformation and upgrade of China's real economy, through its unique global perspectives and resources. CMIFL will take the opportunity of this seminar to establish close cooperation with more professionals from international investment institutions and investment banking sector, to source further investment opportunities, share M&A expertise and reach a win-win future together.